What on earth are we going to do with Vince?
When we lived in KY, we had a decent sized dining room table at our house in the country and a smaller dining table at the house in town.  When we moved to MO, even though the house was big, the dining and breakfast rooms were so small.  We ended up not bringing our big table and put the smaller table from the house in town in the dining room and bought a small square table for the breakfast room.
Here, the dining area and family room are one big room so we could put any size table in that we wanted.  We used the bigger table and stuck the little square table in the sewing room.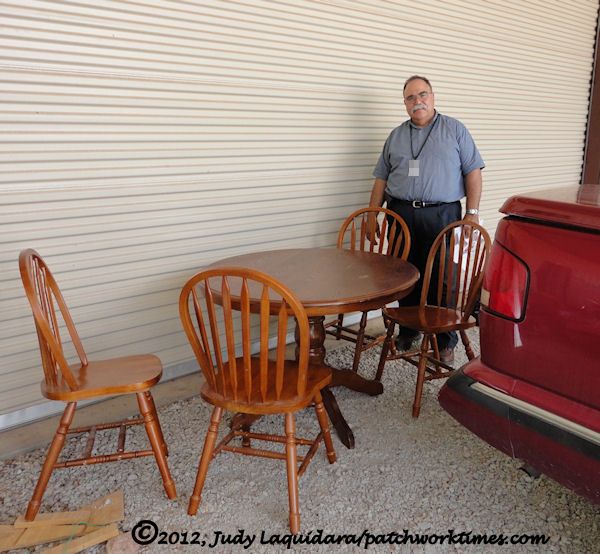 Look what he came home with yesterday.  He bought it at an auction.  A table and 4 chairs.  Why?  Don't ask me!  The table top needs to be refinished.  He says he will use it in his shop.  Really?
He's proud of it and it's going in the shop so . . I'll just keep on knitting and not say a word!  Really!  🙂