This is going to be a gorgeous quilt (if I do say so myself)!  The biggest thanks of all goes to Denise who started it all and got us organized, and keeps us organized, and to Sheryl and Susan for participating and adding gorgeous blocks, along with Denise's border blocks.  I'm so happy to be participating and I'm happier to know that I'll have this top finished (and maybe quilted) by Christmas!
If you haven't jumped in to participate, there's still time.  This is the second month and there will be two more so you're not too far behind to get your blocks done and have this quilt on your bed for Christmas too!
Here's my block for Month #2: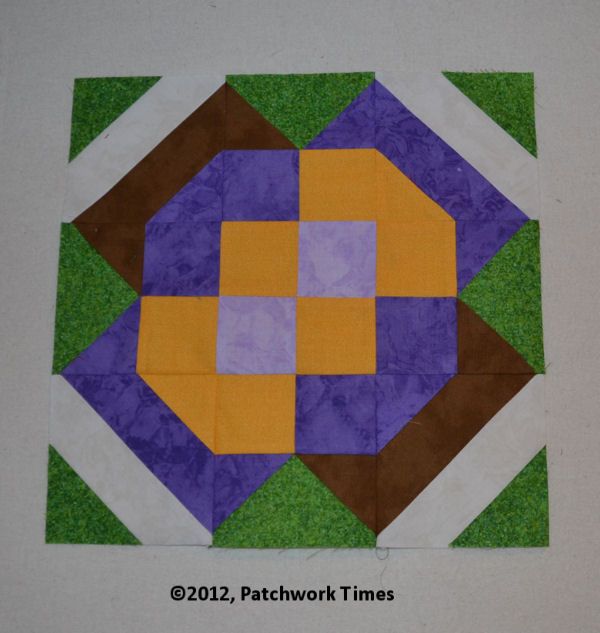 For Block 2, please pay attention to the flying geese and the corners.  There are two alike and two different.  Don't make four of the same.
You will also note that the colors on the pattern are not the colors in my block because I changed my mind about the colors I was going to use after I wrote the pattern!
Please be sure to visit Denise, Sheryl and Susan to get their blocks and get them done!!