When I take a break from sewing, or while waiting for water to boil while cooking, or while waiting for the dryer to go off so I can fold the clothes, I'm always doodling in EQ.  Often, the designs just get left behind and don't amount to anything but sometimes, there's one that I feel has potential and I keep working with it.  I've had this design up on my screen while I've been finishing the binding on Margie's quilt.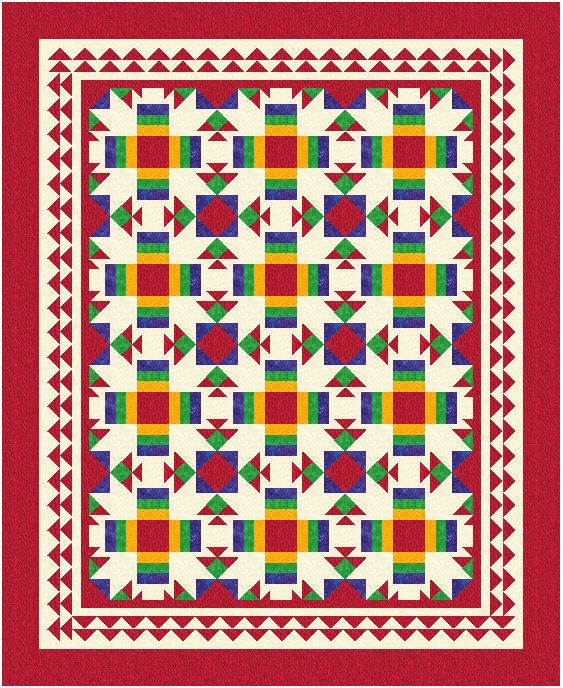 Or, this one.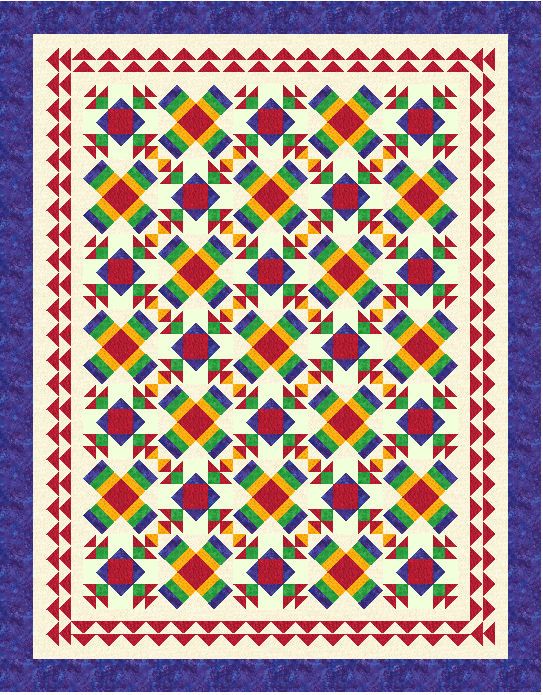 The blocks seem happy . . maybe it's the colors or that Triple Stripe block that seems so fun.  I think I might want to make one of these.
This, my friends, is how additional UFOs happen when I'm supposed to be finishing projects!