Miss Hattie loves me.  She follows me everywhere.
Twice yesterday I stopped and she ran right into me.  It's so nice to be loved, even if by a little red hen!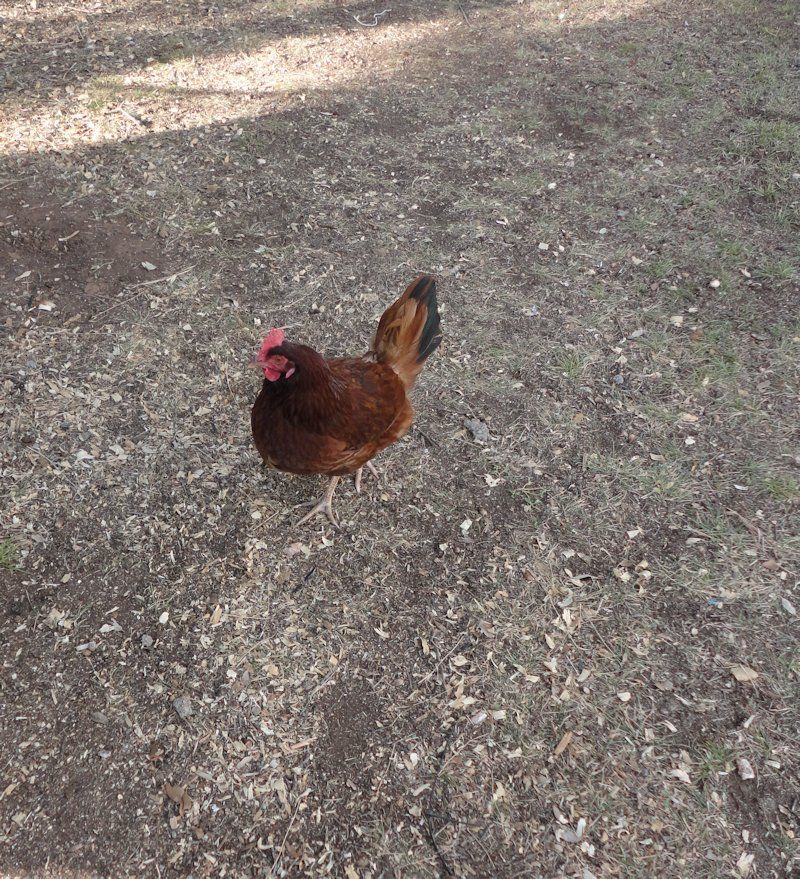 It seems that no matter how many chickens I have, there's one that's always my favorite.  It was Ruby in Missouri and of course, it's Miss Hattie here.  I think I like her more than I liked Ruby but probably because Miss Hattie runs loose and follows me all day  . . she chases grasshoppers in the front yard when I'm out watering the fruit trees . . she sometimes comes into the garden with me and has a feast.  Lately, when in the garden, she seems determined to rip every leaf off the beets.  She isn't eating them, she's just tearing them off so . . she's been banned from the garden.
She stands outside the gate impatiently waiting for me, while wearing her sad face!
She's even tried to sneak into the sewing room with me but . . no chickens indoors . . ever! Not even Miss Hattie!