My garden is amazing, if I do say so myself!  🙂  My neighbor cannot believe how good it looks.  When I was first telling her what all I was planting, I know she was thinking . .Poor Judy!  None of that stuff is going to grow here!  But she's not thinking that any more.
Now that my outdoor sink is hooked up . .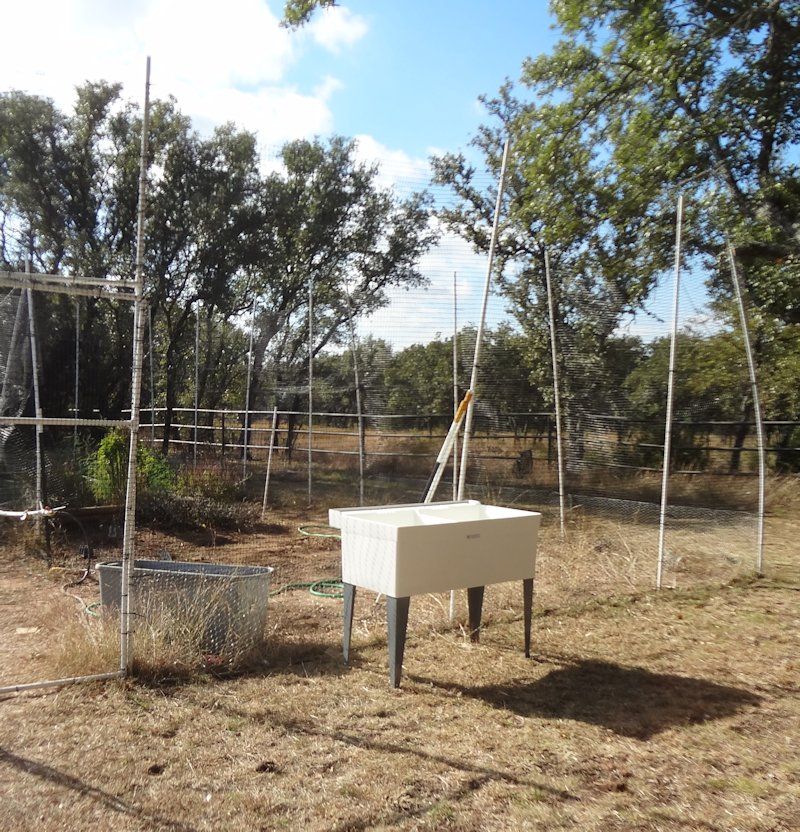 . . . even though in this picture, it wasn't hooked up yet . . I can start canning mustard greens.  It's so easy to wash them in these big sinks.  I can swish them around with lots of water and with the bottom of the sink being white, I can see when there's finally no grit left in the rinse water.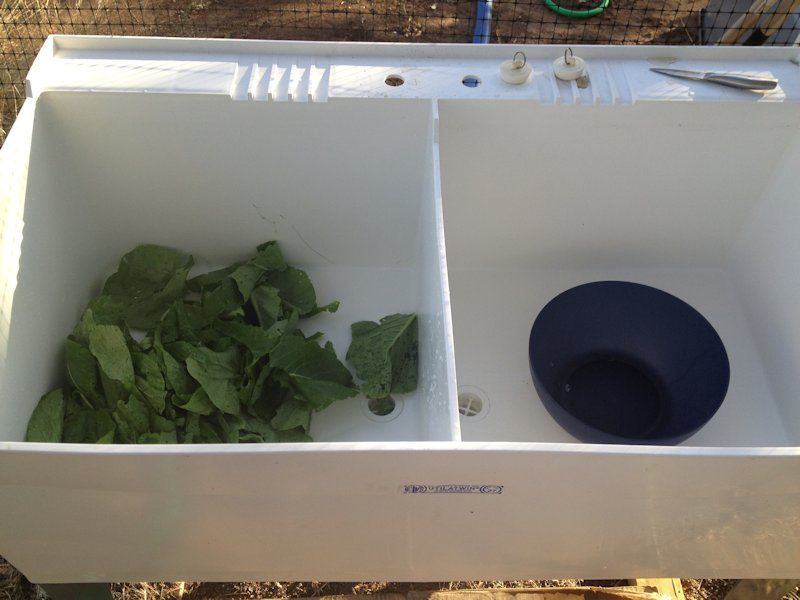 They still get a final wash in the kitchen sink.  I am so loving having that sink out there.  But, I'm loving even more having produce that's needing to be washed in those big sinks.  By the way, Vince has a faucet for it but I think the water hose with the nozzle is working better.  That makes it so easy to squirt all that grit down the drain and the water flows right out into the garden to water the thirsty blueberries!  The greens in the sink were for dinner last night.
So . . here's the garden!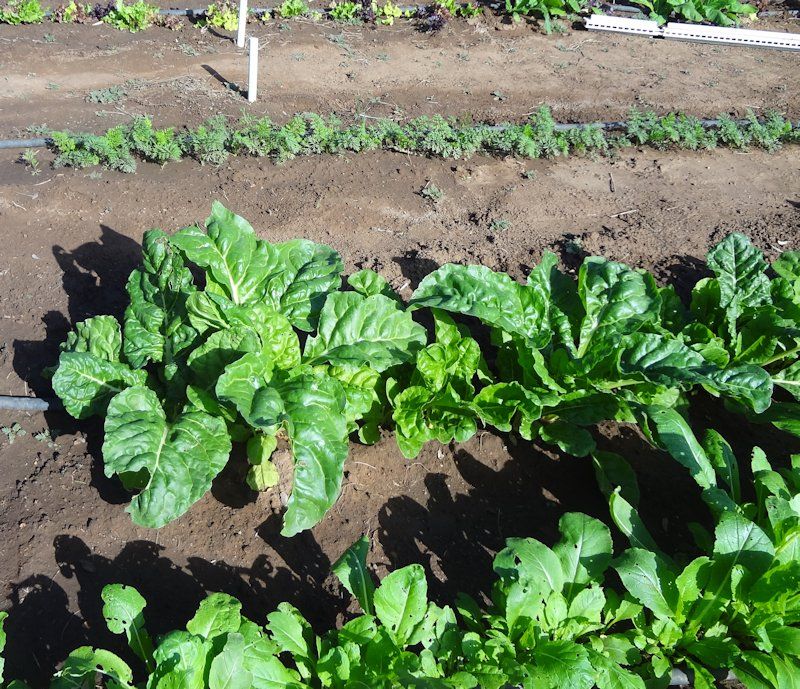 The chard is doing great!  There's a second planting that needs thinning and my neighbor is going to come over this evening and thin it out and use the baby chard to make salads.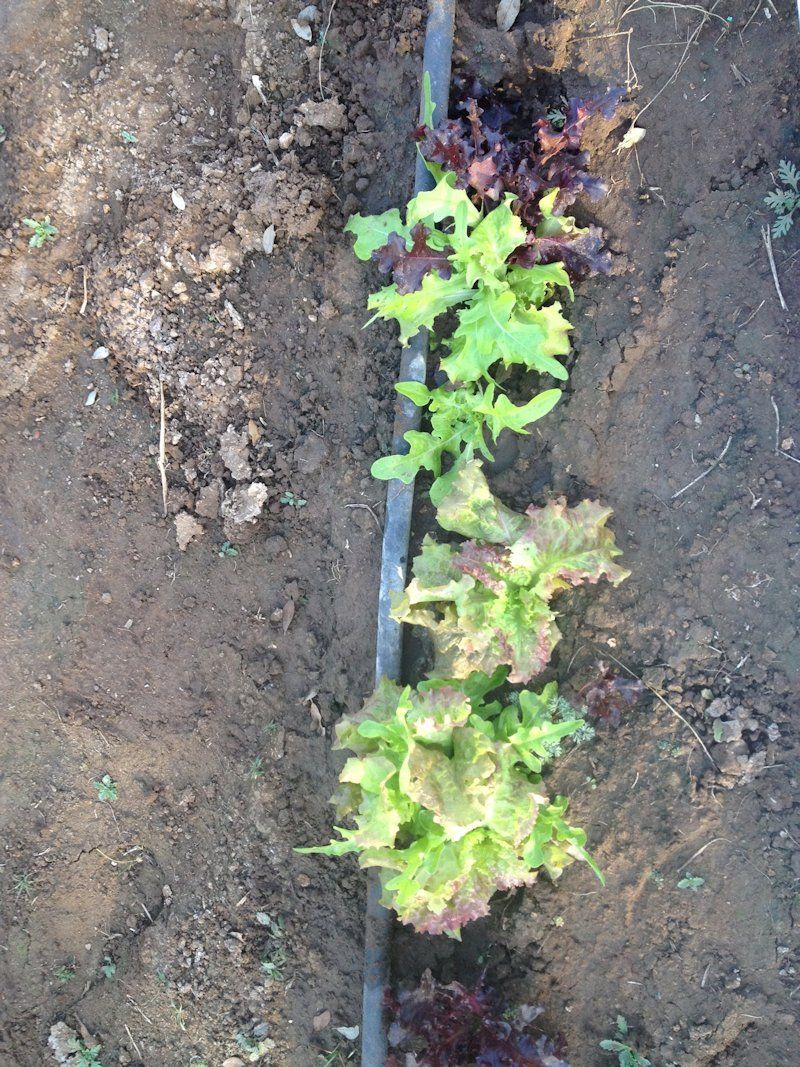 Lettuce is doing great.  I've planted a second batch of lettuce too.  This little bit is from a mesclun mix packet.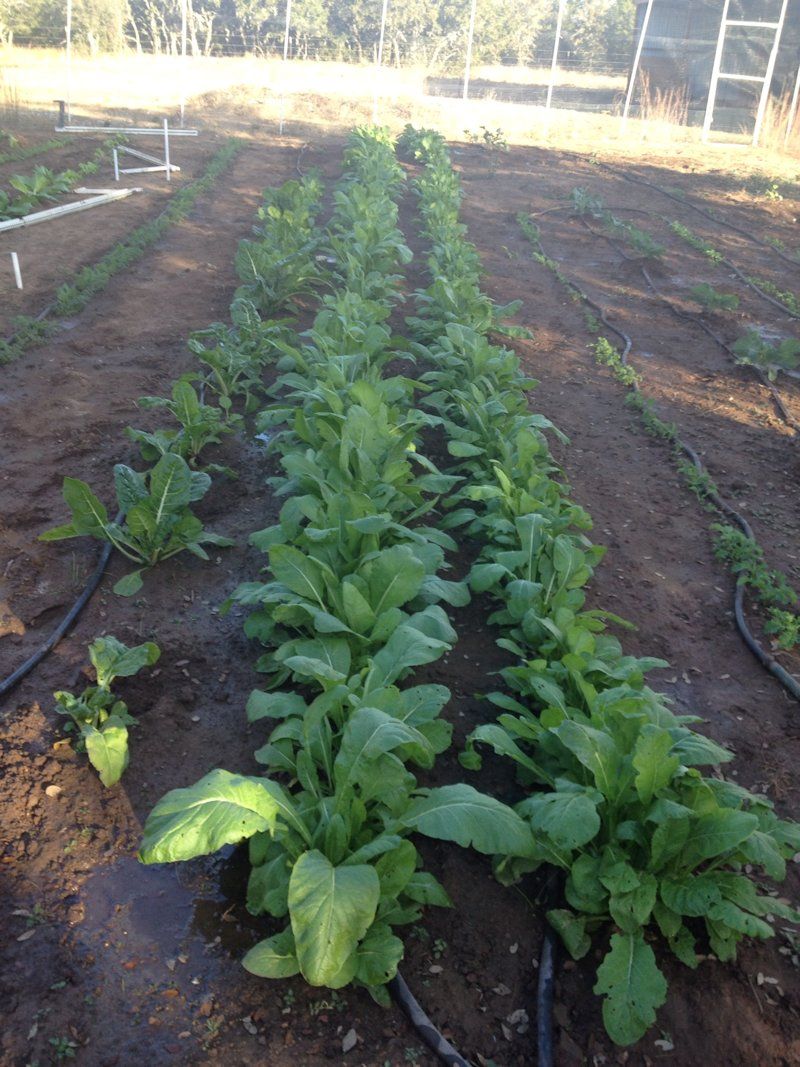 Mustard greens are about to get out of control.  We're eating them almost every day and I'll start canning them this weekend.
The broccoli is growing like a weed.  By the end of the weekend, I should be able to see some heads beginning to form.
There are a couple dozen volunteer tomatoes that have popped up.  Yesterday I noticed some of them were blooming.  I decided to dig some of them up and put them in pots and I'll bring them in when the temps drop too low and see if there's a chance I can end up with a few good tomatoes!
If they don't survive, or if they don't produce . . nothing is lost.  If I hadn't dug them up, they would freeze next week and I wouldn't get anything from them anyway so . . no harm in trying.
The kale is coming along nicely.  There are beets ready to harvest.  I'll make a roasted beet salad with some of them this weekend but if we keep munching on them a few at a time, I'm not going to have enough to make pickled beets to can.  The carrots are growing.  The garlic hasn't sprouted yet.  I'm hoping to see green sprouts in the garlic patch by the end of the weekend.  The cauliflower is growing, though a bit slower than I had hoped.
This is one of the best fall gardens I've had and we're so enjoying the fresh produce.