In the January/February issue of Quiltmaker, which is out now . .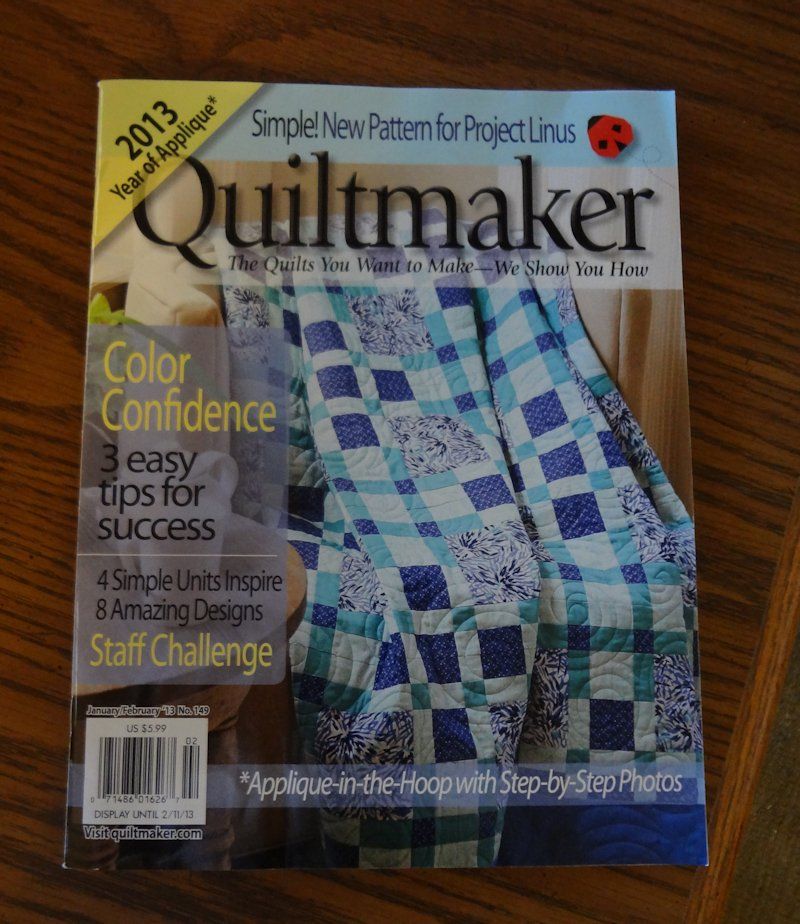 . . . has a quilt designed and made by me!  Dawn and Dusk!  In neutrals.  Imagine that! 🙂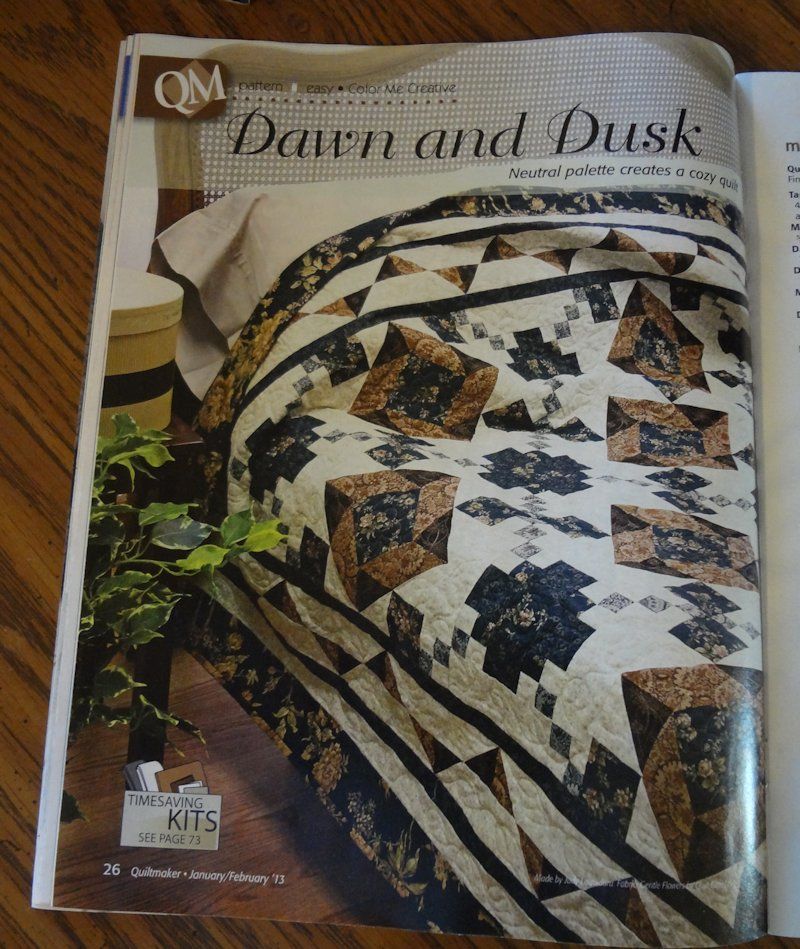 It's a big quilt .  . 91″ x 91″.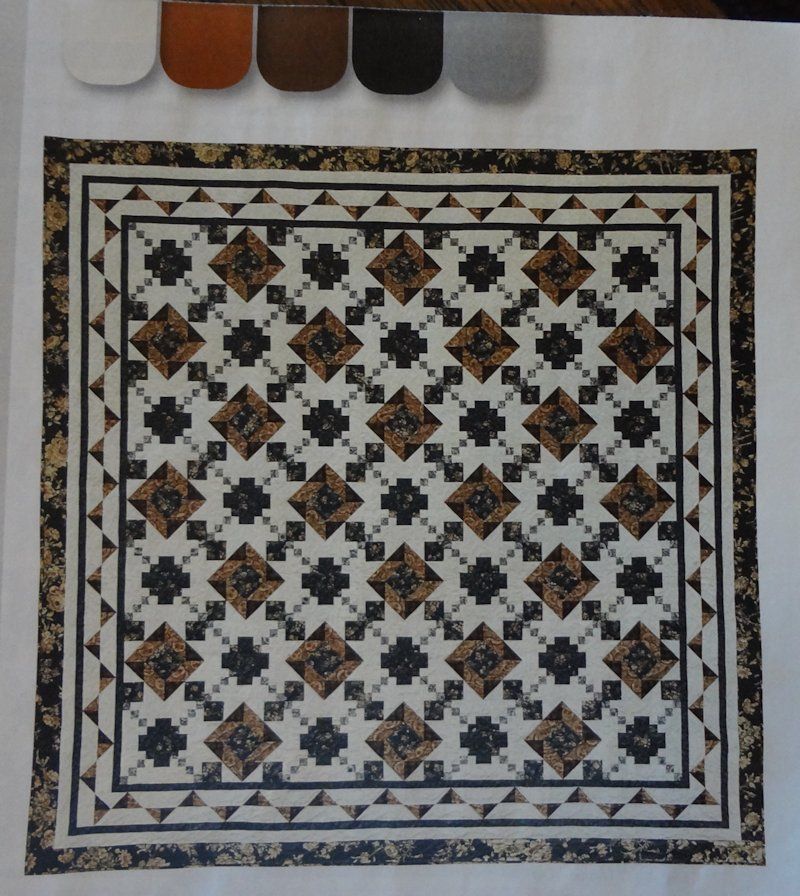 As always, this issue of Quiltmaker is a great one and you'll want to get one for yourself if you don't have a subscription.
Now you know that sometimes when I go for weeks and weeks with nothing new on my design wall, I'm really sewing and getting a lot done but I just can't always show you.