Yes, I finished 12 pairs of socks, which was my goal and surely I can finish one more pair before the end of the year.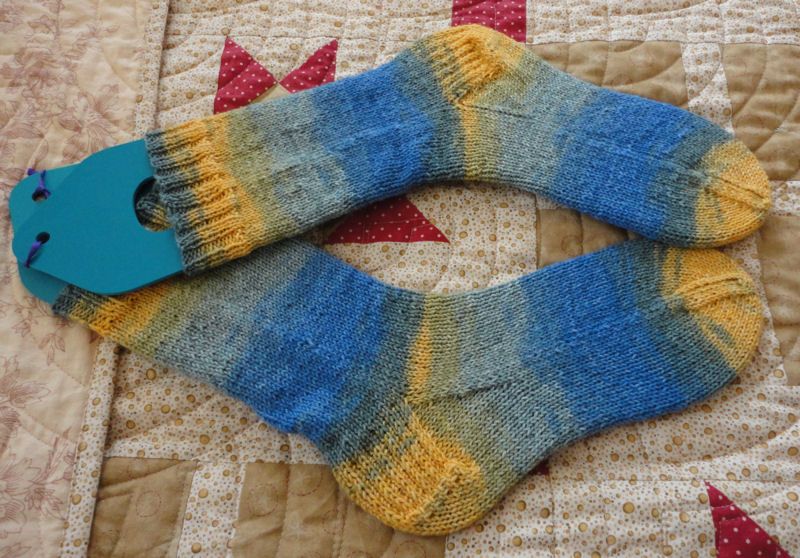 I'm so pleased with the way the stripes matched up.  My knitting wasn't perfect.  I was using two circular needles to knit two socks at once and I was often a bit tangled.  In order to get nice, uniform stitches, the needles need to be kept at pretty much the same angle and I had my needles in all kinds of positions during these socks.  Also, I used 2.50 mm needles and I usually use 2.25 so that made the stitches a bit looser than I like but they'll work just fine for my happy feet!
Readers have asked to see the yarn so this is what's left of the skeins of yarn for this pair.  This was Opal yarn.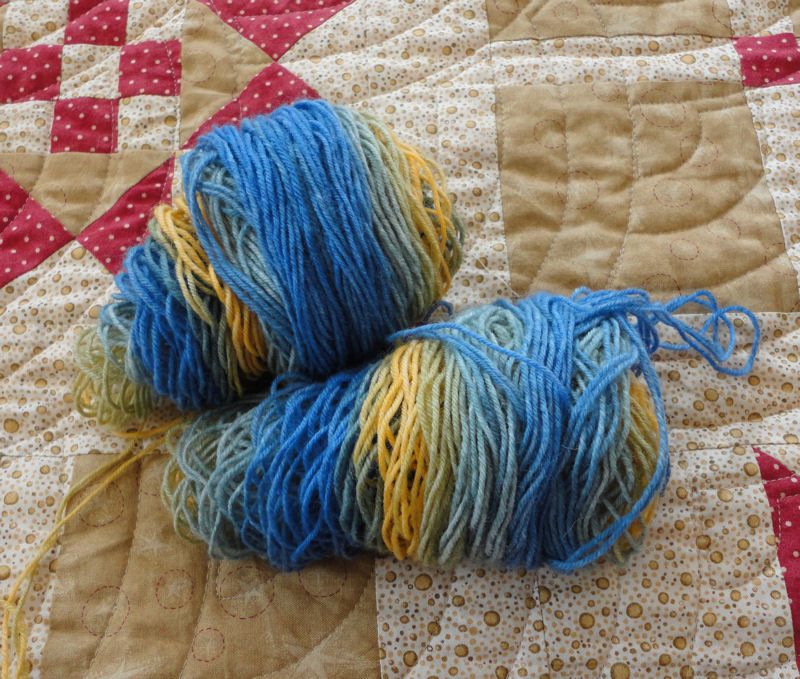 I'm going to do another pair using two circulars and see if I can be more careful about keeping the angle of the needles right.