Thank goodness for football games today or my sewing room would be full of boxes!
He wanted to know how I've been quilting without the stencils?  Because I have my square spiral panto.  I need nothing else!   🙂
Lucky for me, the rings were all still in place and all I had to do was hang them on the edges of the shelf units.  Notice the Christmas tree stencil in front.  Consider that my decoration for the sewing room!  🙂
In the bottom of the box was batting!  Like I need more batting!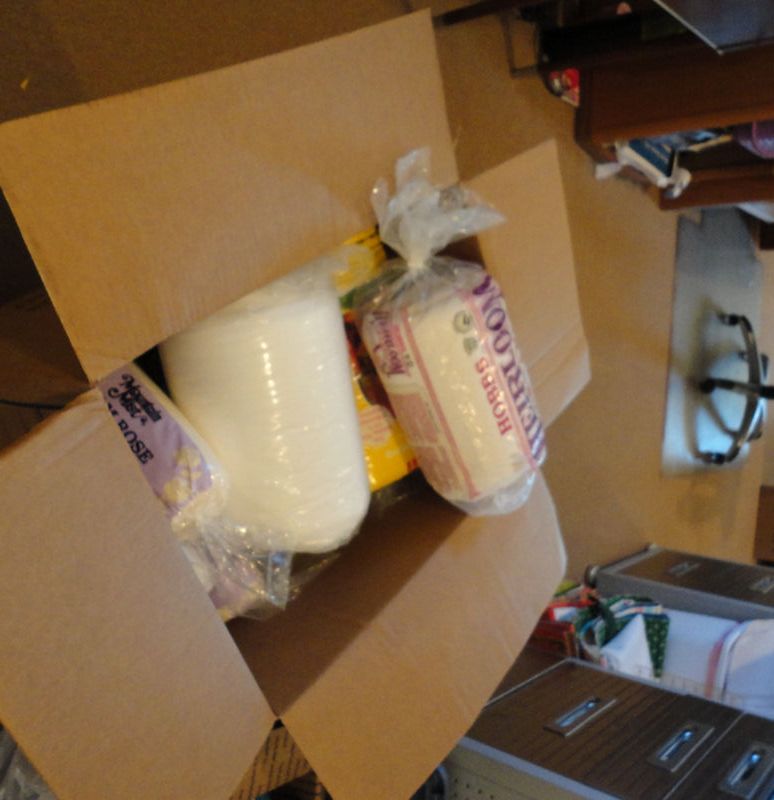 Vince said "Have you been looking for this batting?"  Oh, yes!  I couldn't quilt without it!  I am going to concentrate on  using the packaged batts and getting those off the shelves (and out of the boxes).
It's nice to have him finding more stuff.  It would be even nicer if he could/would unpack it all and put it in its place but I guess I should be happy with the help I am getting, right?