Our gate builder has finally gotten started on our gate/entrance.   He builds fences, does earth moving work and stays so busy so I'm just glad he's gotten to our job.  I had hoped to have it finished by Thanksgiving but that's not going to happen.  My neighbor came to visit yesterday afternoon and she told me he was up there working so I knew there would be some progress.  When Vince got home, we walked up there.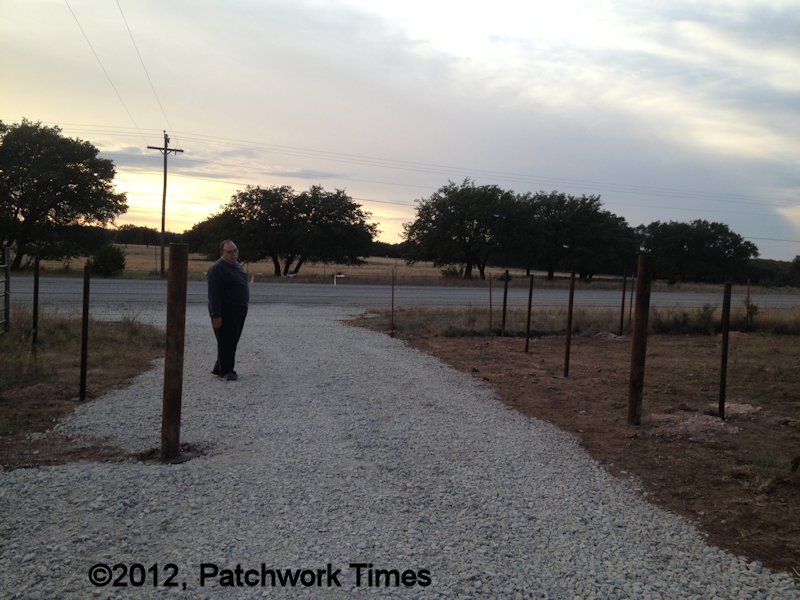 Looks like our driveway doesn't exactly fit between where the fence will be so we'll have to get in another load or two of rocks.  It's hard to see from my picture but the two big posts will be where the 16′ gate will go.  We tried to set it up so that if ever the need arises, a moving van can get in without too much trouble.  And, I'm hoping the need never arises!  🙂
Across the highway and way, way back there is where my so very nice neighbor lives.
This is a little concrete foundation near where the gate will be.  Our land was all part of Camp Bowie at one time and I'm sure this was something to do with the base.  Vince keeps threatening to put up a little "fruit stand" on that foundation so I can sell eggs and vegetables.  Not gonna happen!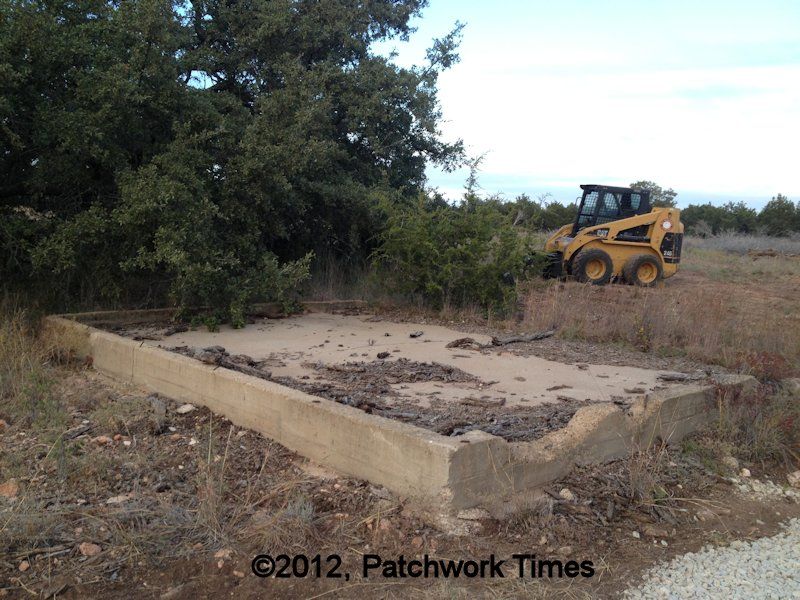 After inspecting the fence posts, we started our walk back to the house.  I love our long driveway.
It could be miles and miles back to our house  . . but it isn't!  🙁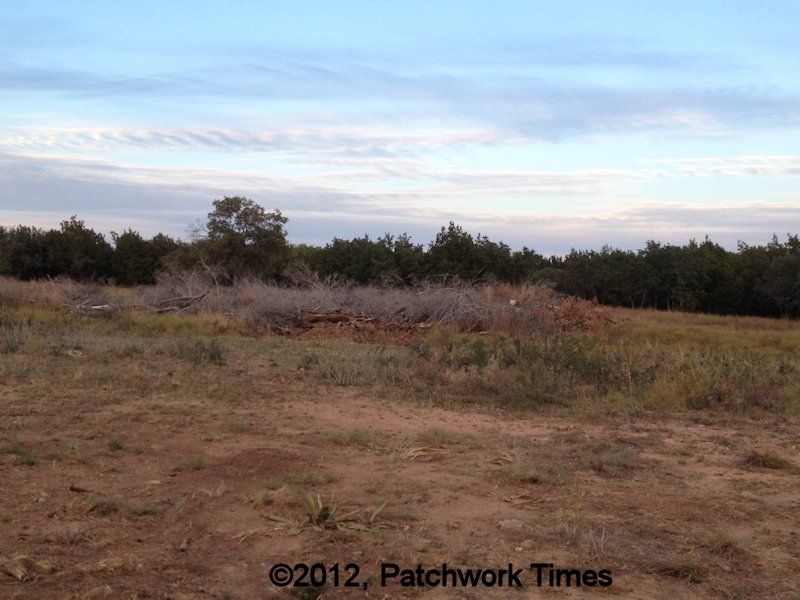 Not a very scenic drive since the first thing we pass is our "dump".  It's mostly debris from when the former owners cleared the land and never got around to burning it.   We'll have to wait til we have a rain and then get the fire department to come stand by while we get this pile and several more burned.  It hasn't been a priority and probably will not be for a while.
Then we get to our curve in the driveway.  That's nice because it keeps people from being able to look straight down the driveway and see our house . . though I doubt anyone would ever want to look down our driveway anyway.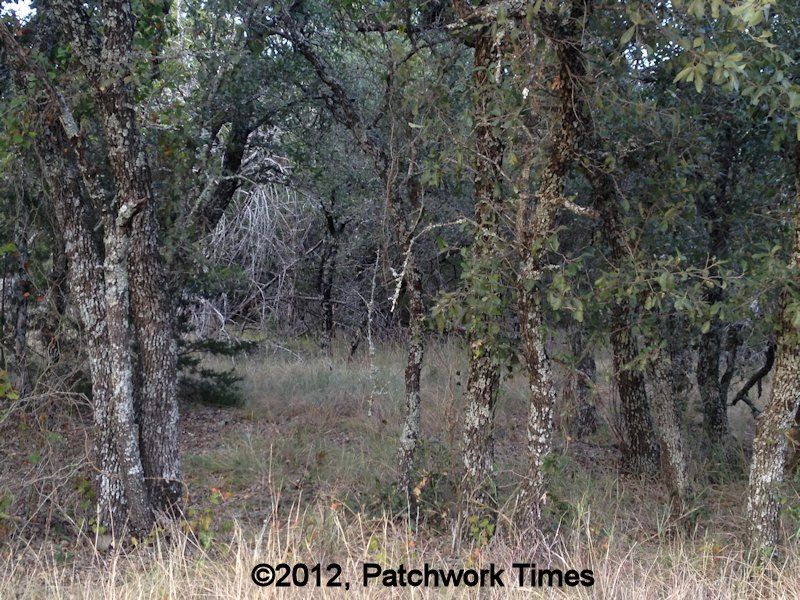 The drive gets a little prettier after we pass the dump.  There are trees and a cactus or two (or 200).  This is where I've seen some turkey and often see deer.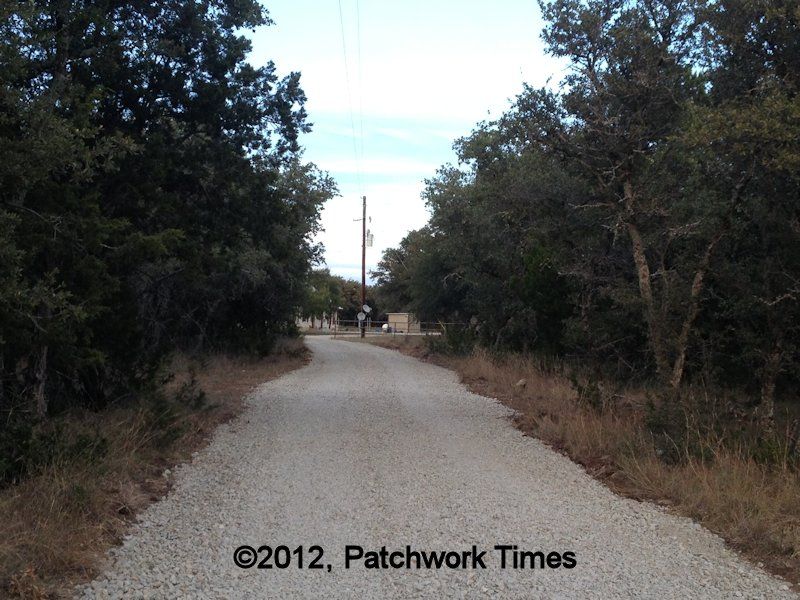 There!  I see it!  Home, sweet home!  Could be the little house on the prairie, though I doubt they had satellite dishes  on the electric pole and they probably didn't have a propane tank next to the well house.