At least once an hour I've been out aggravating those two hens trying to see what's under them.  The mama wants to peck my eyeballs out!
Just a few minutes ago, I was standing there staring at them and out popped a little head.  I ran to the house (yes, I ran!) to get Vince to come see them.  He couldn't believe they were hatching  . . not sure what he thought was going to happen.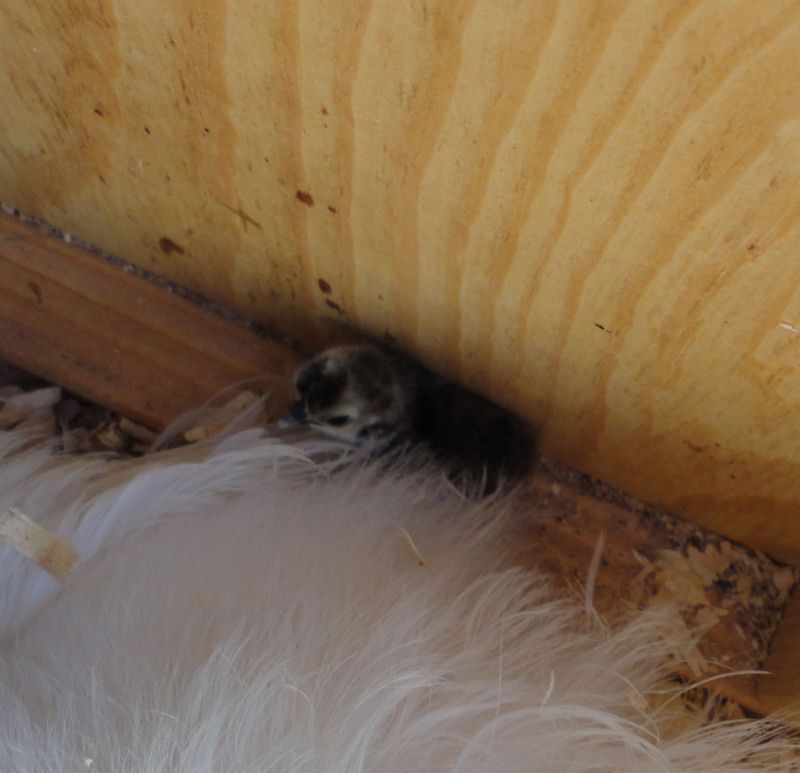 I was surprised by his coloring but Vince said that's what they all looked like when we got them.  I sure hope he's snow white like his mom and dad.  Or, I guess Louise could have started out setting on Tiffany's eggs.  Who knows what color they will be.
Thelma, the dad, is pacing the floor . . thinking of all the things a new father worries about I'm sure!  🙂  When the baby chick chirps, Thelma gets real concerned.  I'm not sure he fully understands what's going on but heck . . who does any more!