Thanks to those who ask about Speck from time to time.  He still has good days and bad days or, more accurately . . he has good days and bad nights.  I can't believe how few nights I get to sleep all night without getting up with him.
I snapped this photo of him when I was sitting in the chair knitting and he was sleeping on the sofa.  He actually felt good this day.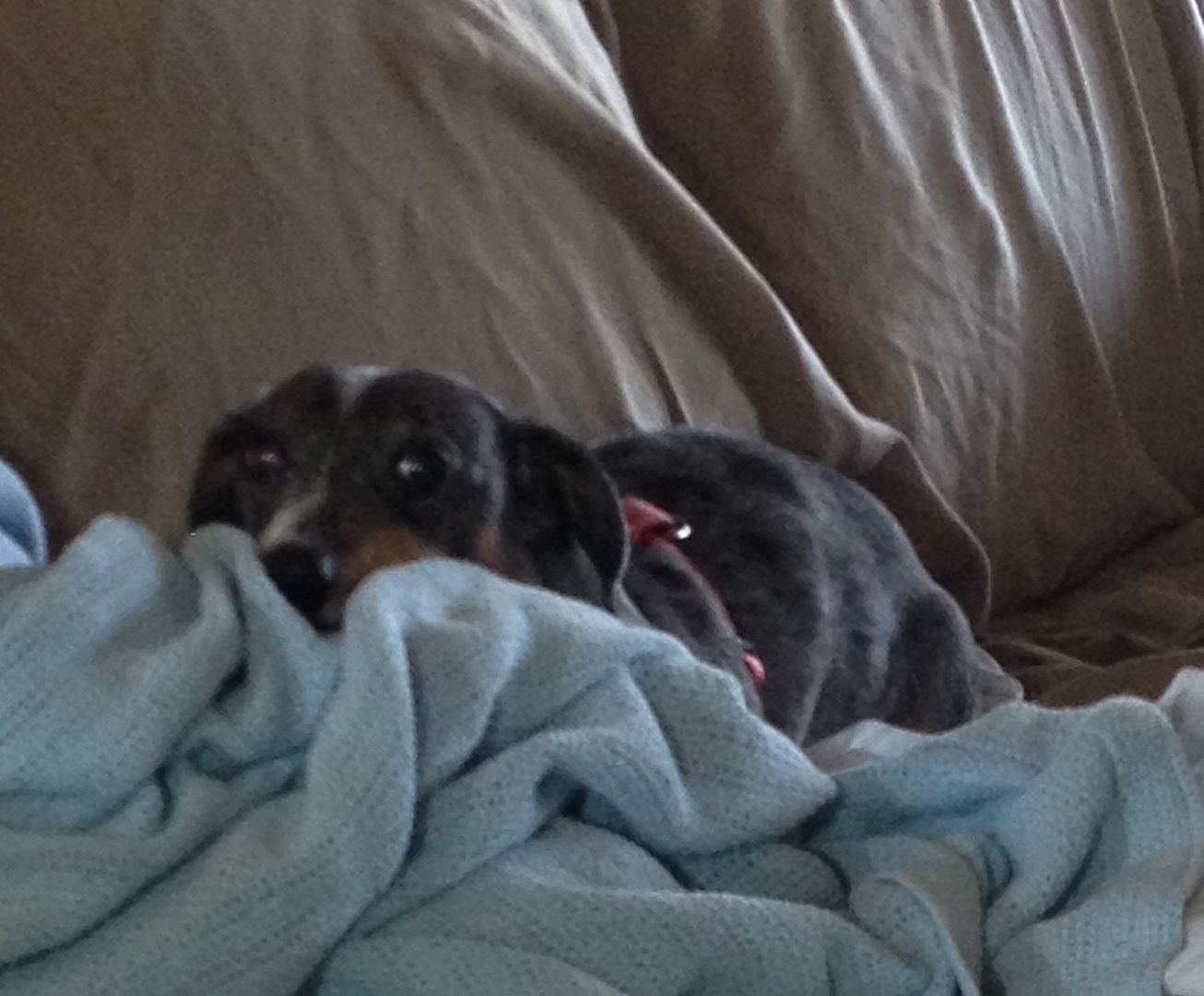 He has quite a few more days of feeling better than he does feeling bad so for now, we're just limping along and hoping for the best.  What's so weird is that on the days he feels good, he runs around acts crazy like a puppy but on the days he feels bad, he will hardly move and he throws up and . . well, you don't want to know the rest but it's difficult.  Even with him being so sick, he never ever has an accident in the house.  He's such a good dog — especially for a dachshund.