The name chosen for Nicole's newest quilt is New Beginnings.  Thanks to the several blog readers who suggested the name.
I will share the pattern but the first thing you must know is that there are 400 half square triangles.  Stop moaning!  It's just half square triangles!  🙂  I use Triangulations™ and it took me two afternoons to get them all made, then another afternoon to get them all trimmed.  Once those are done, this quilt is a piece of cake!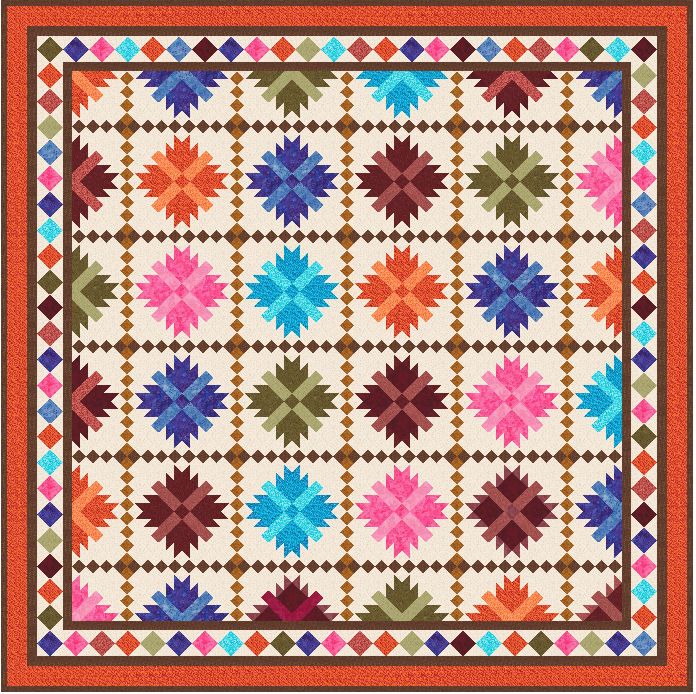 The quilt, as the instructions will be given, will measure about 105″ x 105″.  Yes, that's big but it's the size they need.  You can make yours any size you'd like.  I'ts pretty easy to adjust.  The blocks are 12″ finished and the border blocks are 4″ finished.  The outer brown edge is the binding, not the final border.
This is what's currently on my design wall.  It's one completed full block, with the four corner blocks.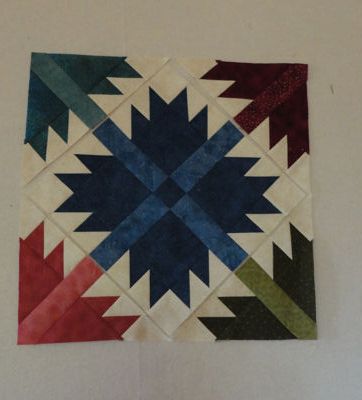 The block is simply a Bear's Paw block.  Traditionally, you would see it made up something like this: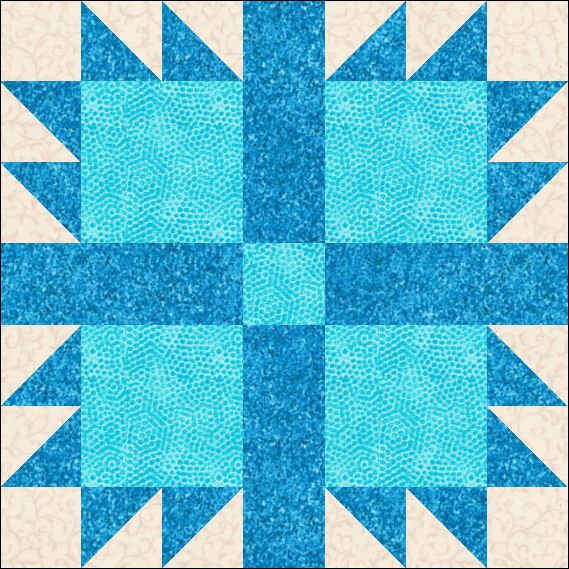 For this quilt, the large squares are made using the same fabric as the points.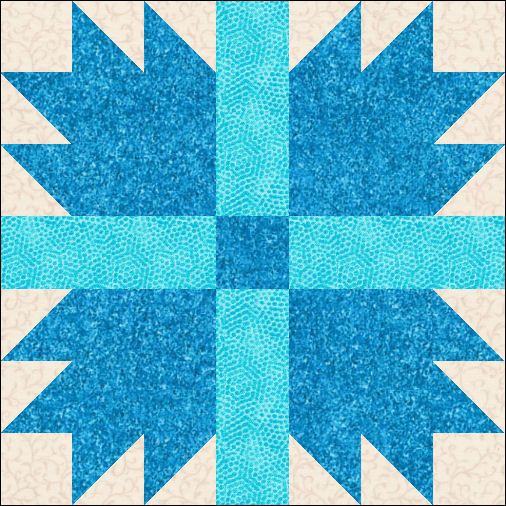 And, the block is set on point.
The instructions will be posted in steps and then they will all be compiled into one post for the Free Patterns page.
The fabric requirements are:
Background:  6-3/4 yards (You could easily use scrappy background fabrics . . it doesn't have to be just one fabric)
Orange (or whatever you use for that outer border):  2-1/4 yards
Brown (for the chain and borders):  2 yards (does not include binding)
Gold (for chain block):  7/8 yard
Binding: 7/8 yard
For the blocks, they can be scrappy but if you want it more planned, I used 8 medium/dark fabrics with coordinating lights.  For the darker fabrics, 1/2 yard would be plenty for 2 full blocks, 2 half blocks for the edge and some border blocks.  There are 16 full blocks, 16 half blocks and 4 quarter blocks (corners).  The border is made of 92 blocks. For the lights, 1/4 of the 8 fabrics would be sufficient for the light section of the blocks, as well as some border blocks.