Here's the picture I posted this morning of the two bantams on the nest.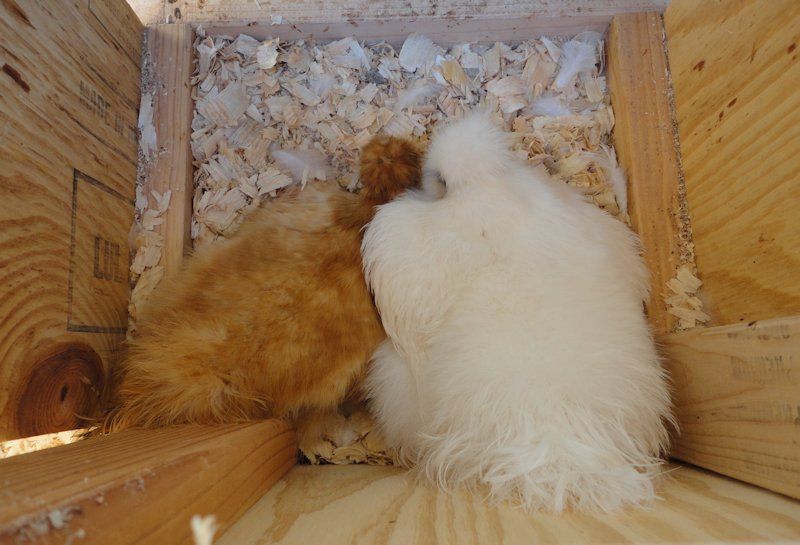 I just walked out there to check on them and there's the position they're now in.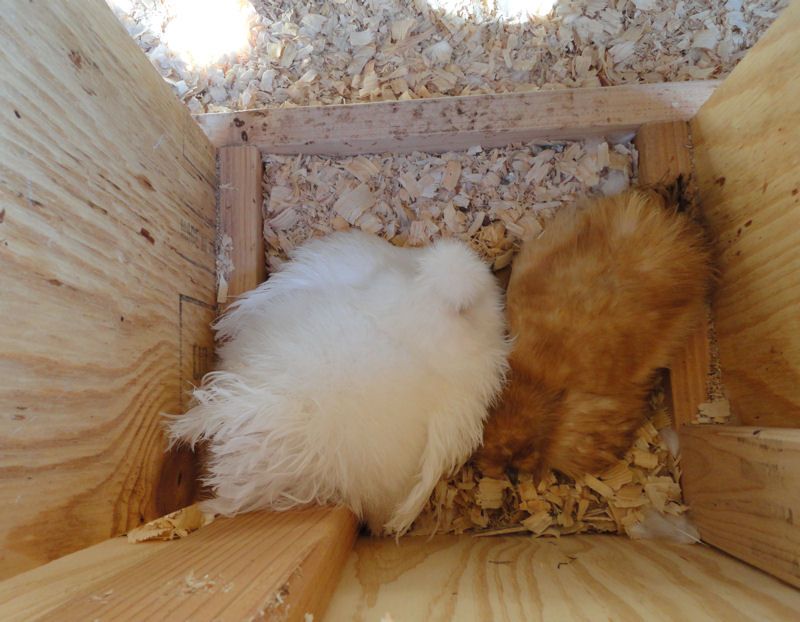 Is Tiffany now setting on Louise's 8 eggs, probably at least 3 of which belonged to Tiffany in the first place?  Do either of them actually know which eggs are hers?  I'm hoping some of the eggs hatch but I won't be disappointed if none do.  With these two chickens being halfway goofy (more than halfway in Tiffany's case), I'm going to be surprised if anything hatches.