If you're looking for the Design Wall Monday post, it's below this one, so this one can stay first on the blog all day!
Can you believe it's time for another volume of Quiltmaker's 100 Blocks issue, and we're up to Volume 6, and there's another exciting blog tour and I'm so happy to be a part of it again!  These issues provide so much inspiration for me and I look forward to each one of them.  The previous issues have become one of my greatest quilting resources so I can't recommend them enough! There are gorgeous applique blocks, intriguing paper pieced blocks, some blocks that are combinations of different techniques and of course . . my favorite . . traditional piecing.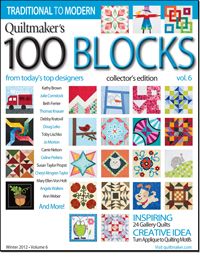 My block in this issue is this: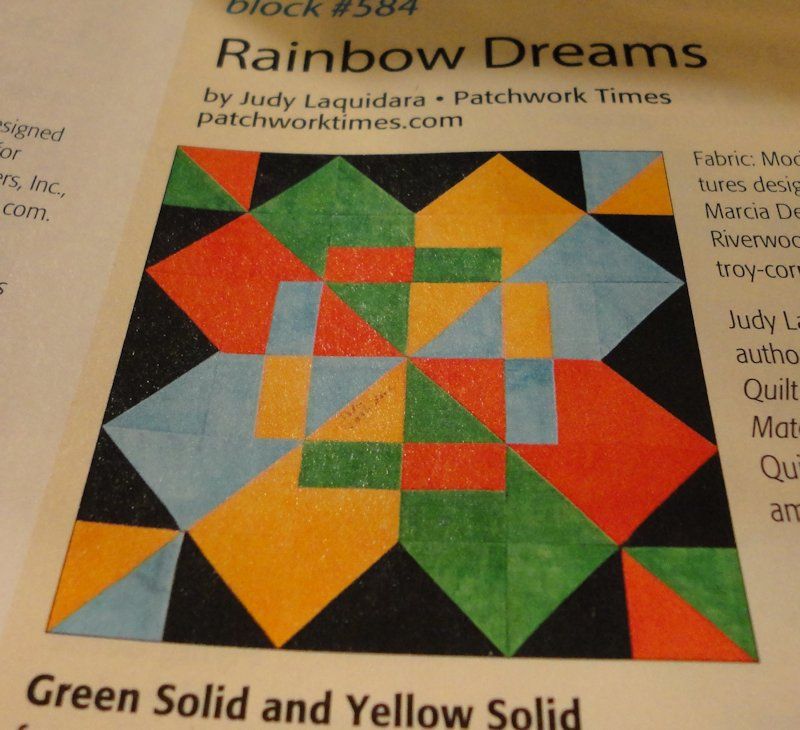 Here's my block in my favorite bright fabrics.
And here's just one example of how it could be used in a quilt:
How would you like to win a copy of Volume 6 of the 100 Blocks issue?  Please leave a comment and be sure your email is included, and you will be entered to win one of two copies.  One copy will come from Quiltmaker and I will be sending out a copy from here.  Saturday I'll post the winners.
Every day this week there will be multiple bloggers participating in the blog tour so be sure to stop by Quiltmaker's blog for a list of blogs you need to visit.  You'll see lots of gorgeous and fun blocks, you may meet some new quilting bloggers and you can leave a comment at all the sites to win prizes.  And you might want to bookmark that Quilty Pleasures blog . . there's always good info there!