Yesterday I had hopes of finishing these socks by the end of this weekend.  Last night after dinner, I had planned to go back to the sewing room and start working on Nicole's quilt but she had not yet seen the fabric I had chosen so I didn't want to start that quilt until she had seen the fabric and told me she liked it.  She has now told me she likes it!  🙂   Not wanting to start the quilt yet, I picked up these socks.  The heel wasn't turned yet, but I had done a few rows on the heel flap.  I knitted and knitted and didn't stop for anything and by bed time, I had these socks done!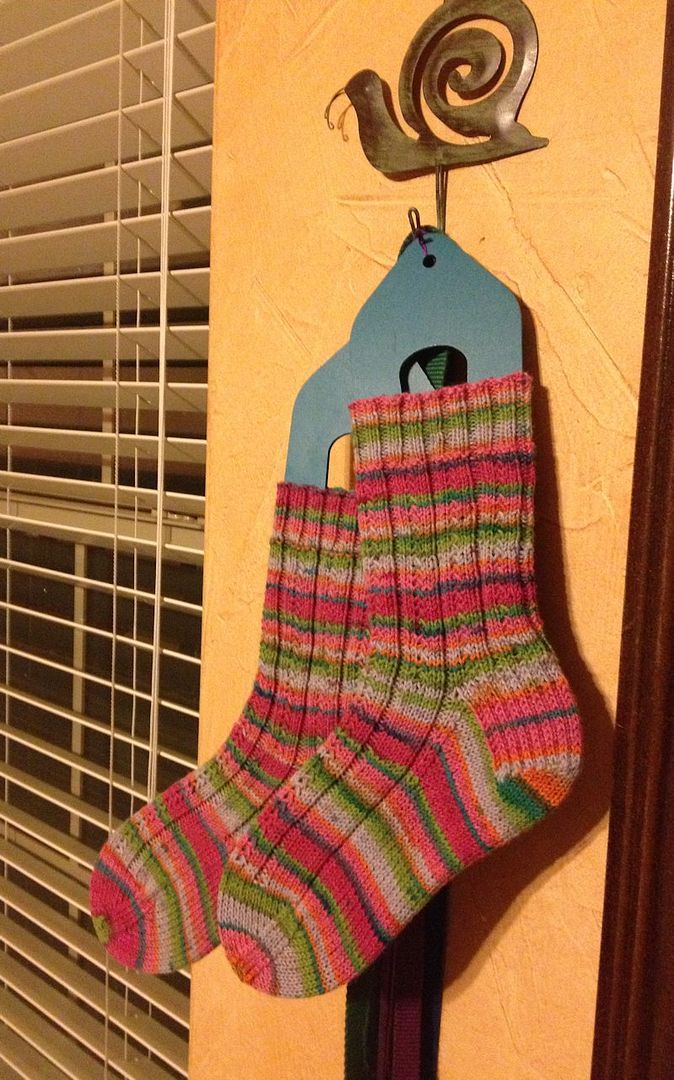 Notice that I hung them over the snail that holds the dog leashes so you can see it's dark outside.  This means that at the end of October, I had finished my 10th pair of socks and I'm back on track to finish 12 pairs this year.
The yarn in these is Online Supersocke 100.  Towards the end of the second sock, I came across three knots where the yarn had been spliced.  That's never good and pretty aggravating.  I used the Simple Skyp pattern, with a modification or two.