Nicole has asked for a queen sized quilt.  This is a quilt that will be used and washed often.  Not that it matters . . not even sure why I threw that in there.
I sent her drawings of three possibilities.  She may choose one of these or she may not like any of them.  Of course, she can choose whatever colors she wishes.
The first one I sent her has no borders.  Before I came up with border ideas, I wanted to see if she likes it.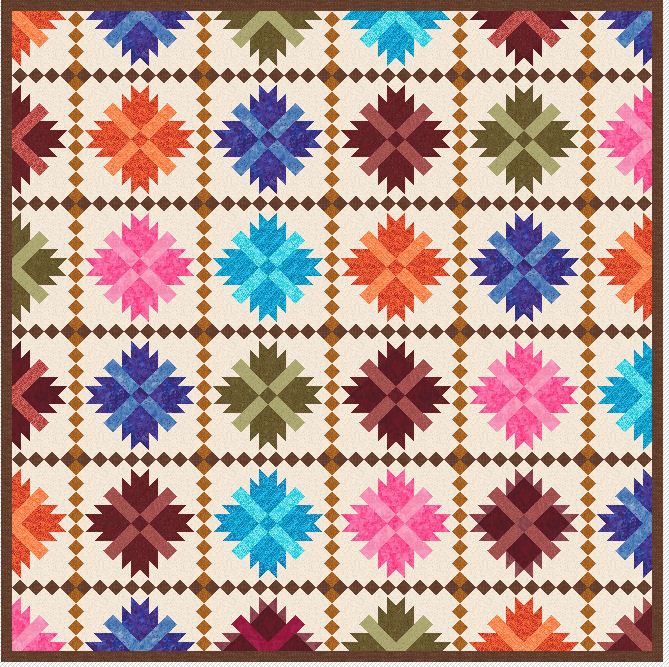 The second one I sent has plain borders but I may change to a pieced border if she likes the quilt.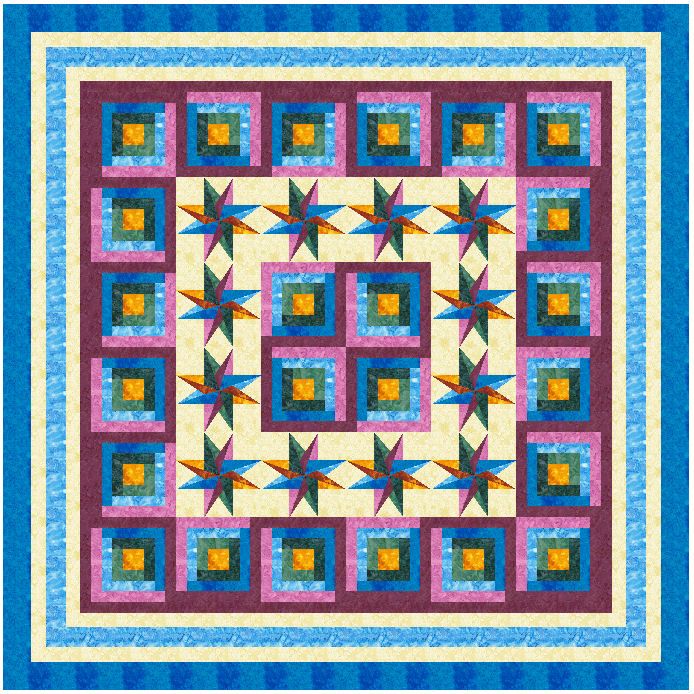 And the third, which isn't bright but the colors could be changed, is this:
Which would you choose . . and don't base it on the colors please.  Those are so easily changed.