With the cooler weather, I've been spending some amount of time each day going through boxes upstairs.  When I open some of the boxes, I want to kick myself for having so much junk but when I open other boxes, I am so happy with what I find.  This morning I unpacked a box of sewing treasures and had to laugh.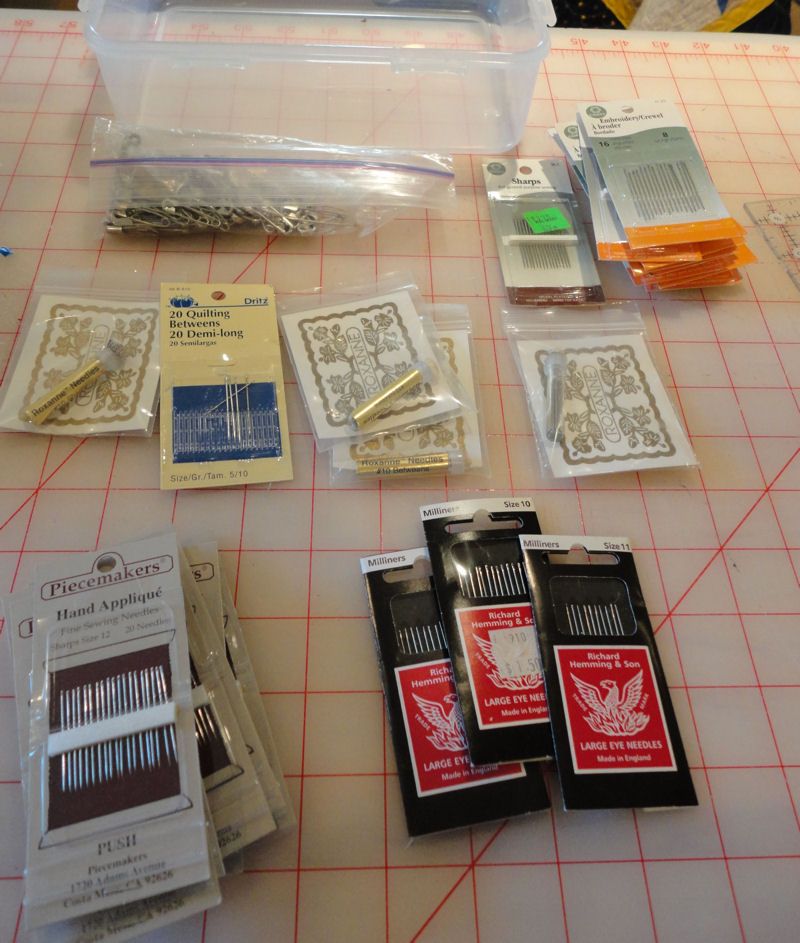 Needles!  Lots of hand applique needles, lots of what I guess are hand quilting needles . . sharps, betweens . . don't have a clue.  There are Milliners and a ton of embroidery needles.  One thing I can say for myself . . if I think I need one of something, I must think having 100+ would be even better.  I guess my road to "you know where" might be paved with needles!  I'm sure I was planning to hand quilt and hand applique when I bought all these.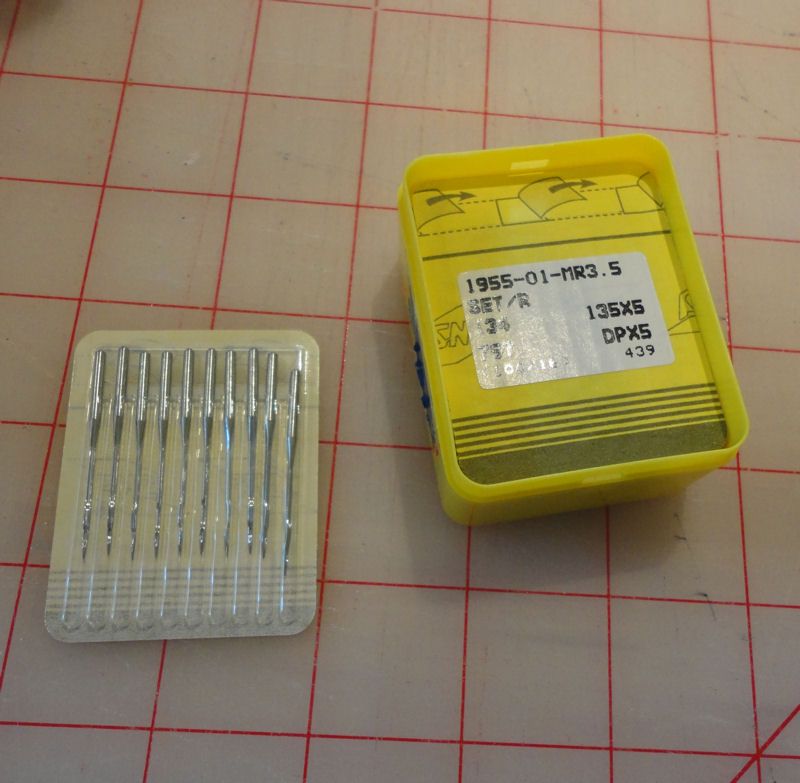 Singer MR3.5 needles are the needles I love for my longarm and they've quit making them.  I knew I had a few packs of them but was  happy to find a box with 10 packs of 10 needles.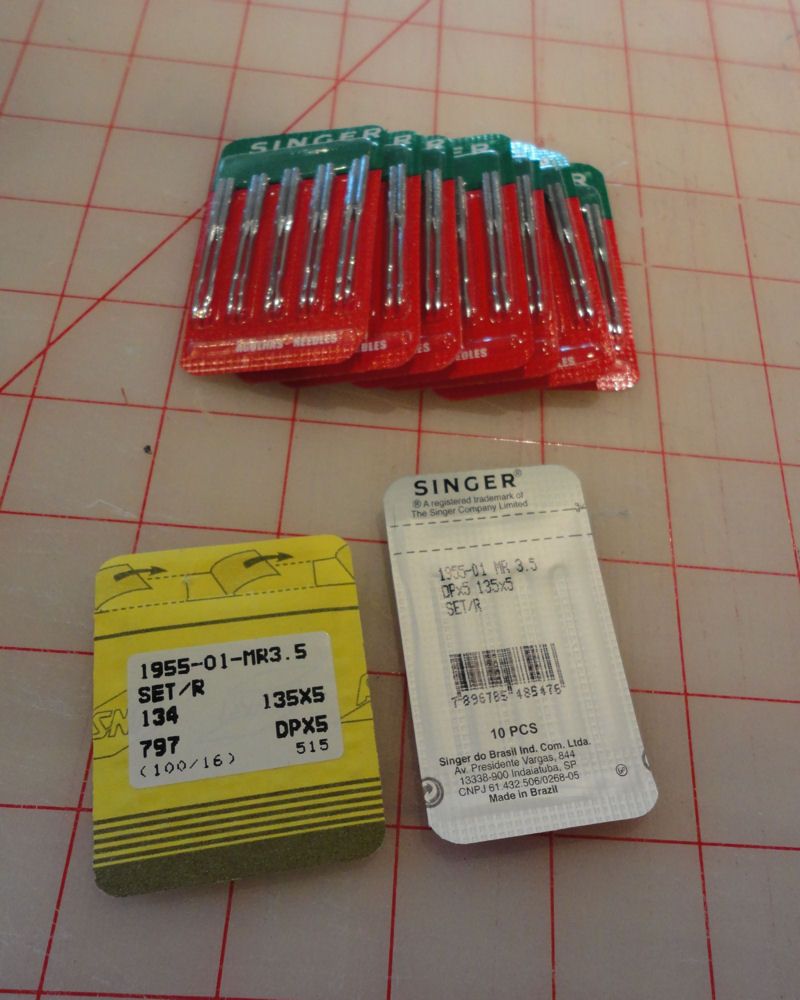 But then I found these.  The package says Singer and all the specs are the same and there are 10 packs of 10 of those so that's 200 longarm needles.  Considering that as little as I quilt these days, I change my needle about once a year, I'm set for 200 years!  When these needles are all used up, I'll have to figure out which needles to use but somehow, I don't think I'll ever run out of longarm needles.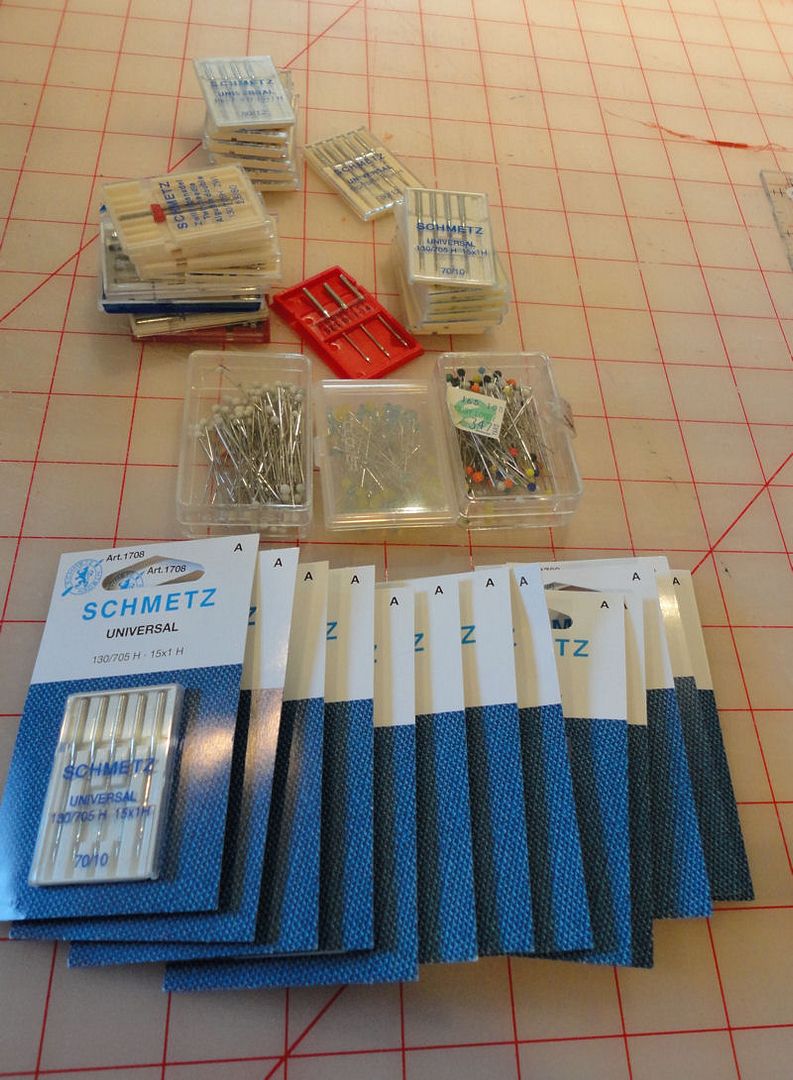 A lifetime of sewing machine needles.  Twin needles.  Wing needles . . I have done a variety of sewing through the years.  Mostly I use the Schmetz Universal 70/10 needles and unless I have a run of bad luck breaking needles, I don't think I'll ever need to buy sewing machine needles again.
For every 10 boxes of junk and "why did we save that" that I unpack, I find one good, worthwhile box.
For the first time in most of my adult life, I feel like there's not another move in our future so it's time to get all these boxes unpacked.