Lately I've had several questions about printing quilt patterns so I guess I need to explain the print button.
Suppose you want to print Step 1 of Road to Brownwood.  This is the post if you click on it.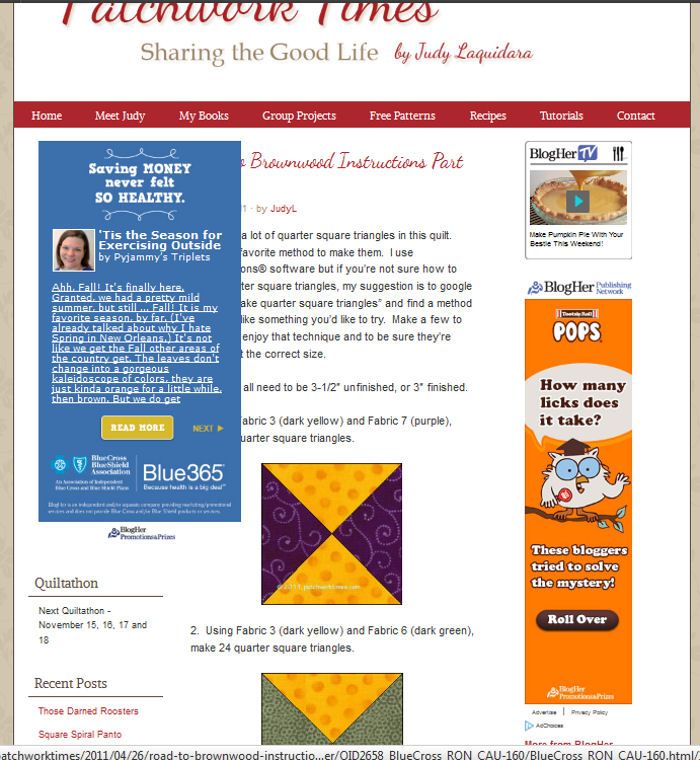 If you just print that page, you're going to get ads and comments and everything else . . about 9 pages I hear!  🙂
At the bottom of every post there's a line of little icons (I guess that's what you call them.)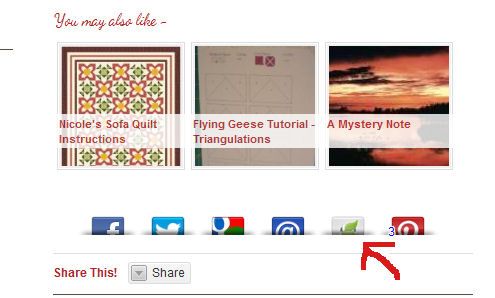 See those little half buttons just below the "You may also like – " pictures?  I've drawn a little red arrow to the print button.  If you click that button, that particular post will pop up in a new window.
On the print friendly page, you see this.  You can over around and delete content or pictures .. get rid of anything you don't want to print.  I deleted all the pictures and this is the page I ended up with for printing.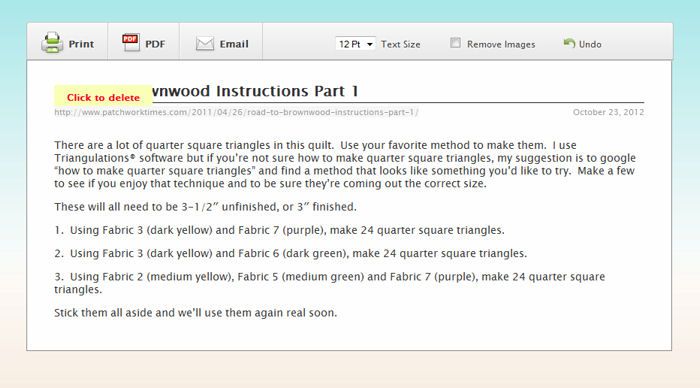 This makes it much, much easier to print!