We have our share of drawbacks in this area, though right now, the grasshoppers and the drought are the worst.  We'll always have spiders and snakes but hopefully we will not always have grasshoppers that equal the plagues of ancient days, and hopefully some day the drought will end.
But, there are so many wonderful things about living in this area, one of them being our sunsets.  In the evenings when I'm out making sure all the faucets are off, putting the chickens up for the night, closing up the sewing room, the sunsets this time of year always catch my attention.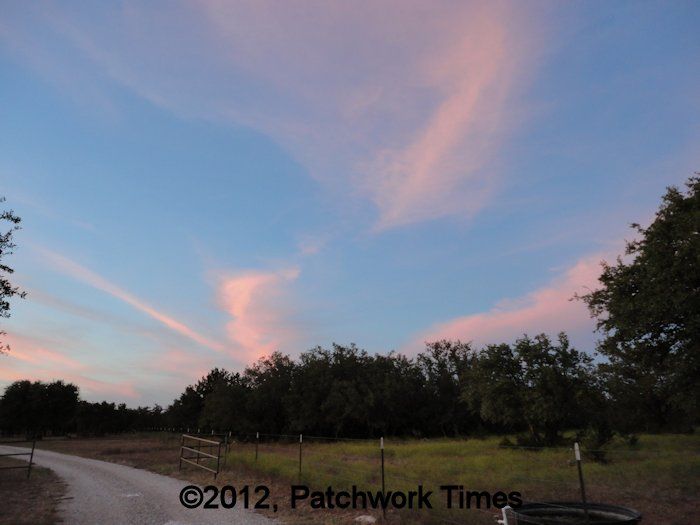 Last night as I was checking the cows' water (see their tank there on the right bottom?), I noticed the gorgeous blues and pinks off in one direction.
In the other direction, I saw this.  You can see the fruit trees and the condo coup out in the distance.
Just like life . . the sky changes so quickly.  I hope that no matter what troubles and problems I face each day, that I can always see the beauty that's all around me.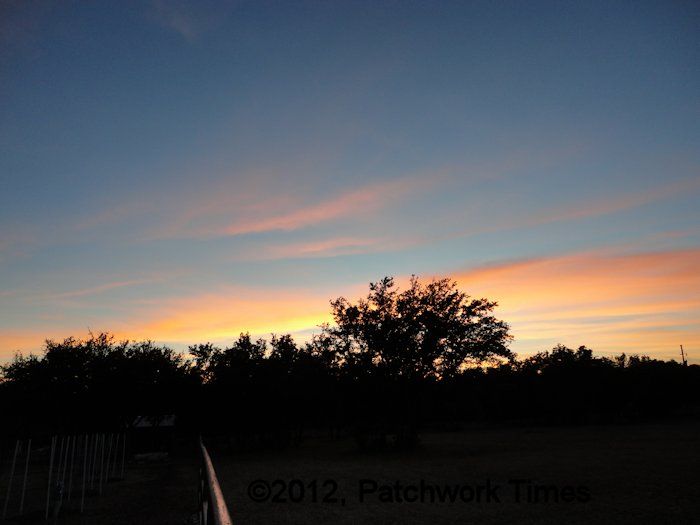 There's probably no place that's perfect as far as living conditions.  Some places are more suited for some folks than others.  I can live with the spiders and snakes, where I have a hard time living with ice and snow.  We are very blessed that we are living somewhere that suits us so well. Except for . . those "you know whats"!  🙂