Guess who didn't escape even once yesterday!  Poor Roscoe . . he just ran around the fence begging Miss Hattie to sneak out and spend time quality time with him but she must've been playing hard to get.
I feel so bad for him.  He's such a cute little dude.  I so wish he'd let me pet him.  He ate a little bit of cornbread out of my hand yesterday but then he realized what he was doing and he ran away.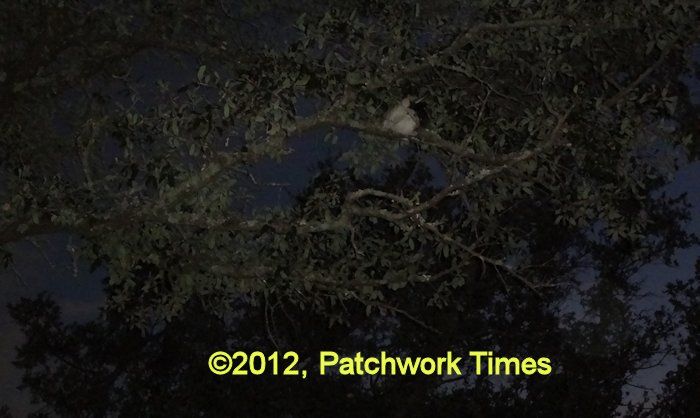 It was already dark last night when I finished up my chores and I had my camera in my pocket.  See the little white fluffy bird in the tree?  That's Roscoe's roosting spot. I can't imagine that he would rather sleep up in that tree . . rain or sleet or snow . . well, maybe not the sleet or snow but the rain surely doesn't bother him.
He's just so cute!
This is what I was really wanting to photograph before I remembered to take a picture of Roscoe.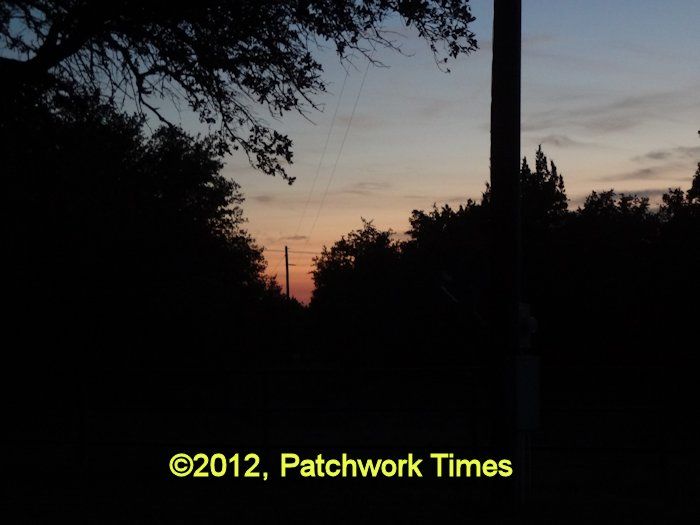 The sunsets and sunrises seem so much prettier in the fall, winter and spring than in the summer.  Maybe it's just because the sunset is so late during the summer that I don't appreciate it, and the sunrise is so early that I don't appreciate it.