The Quiltathon weekend for September has just about finished up. Please share a link above to any projects you may have worked on during the four day Quiltathon. You're welcome to make it a kind of summary if you wish.
Here's what I got done:
The Deep in the Heart of Texas top was quilted and trimmed.  The binding is made but not yet attached.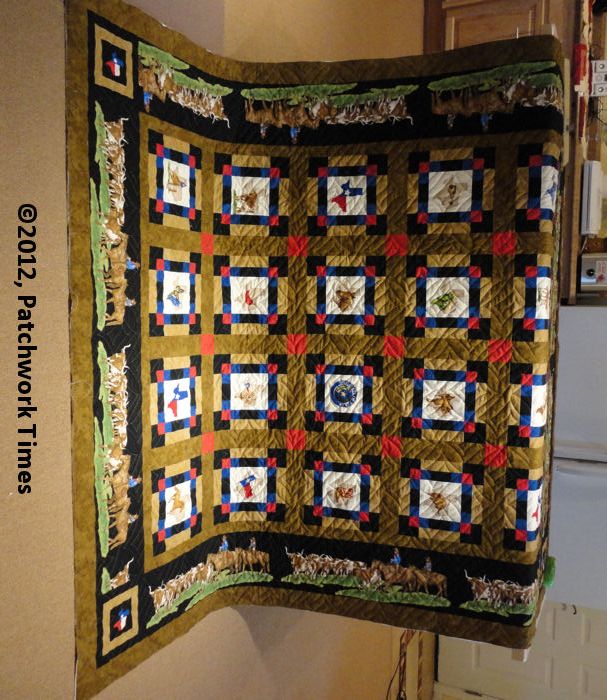 Some of the blocks are completely made for the Sing a Happy Song quilt.  The remaining blocks have a good portion of them done.
After a long nap this afternoon, I'll probably be sewing for a few hours but I'm switching over to piecing a backing and loading a top that I need to get quilted tomorrow.
The October Quiltathon will be:
October 4, 5, 6 and 7
That's early in the month but it's the only available weekend I have.  I'm working on another simple design to offer (It has 16″ blocks!").  You're welcome to work on your own projects or the pattern I provide.  Please try to join us then.