Who would have thought something so small would make me so happy?
It's just a little garage door opener type thing but oh, so useful!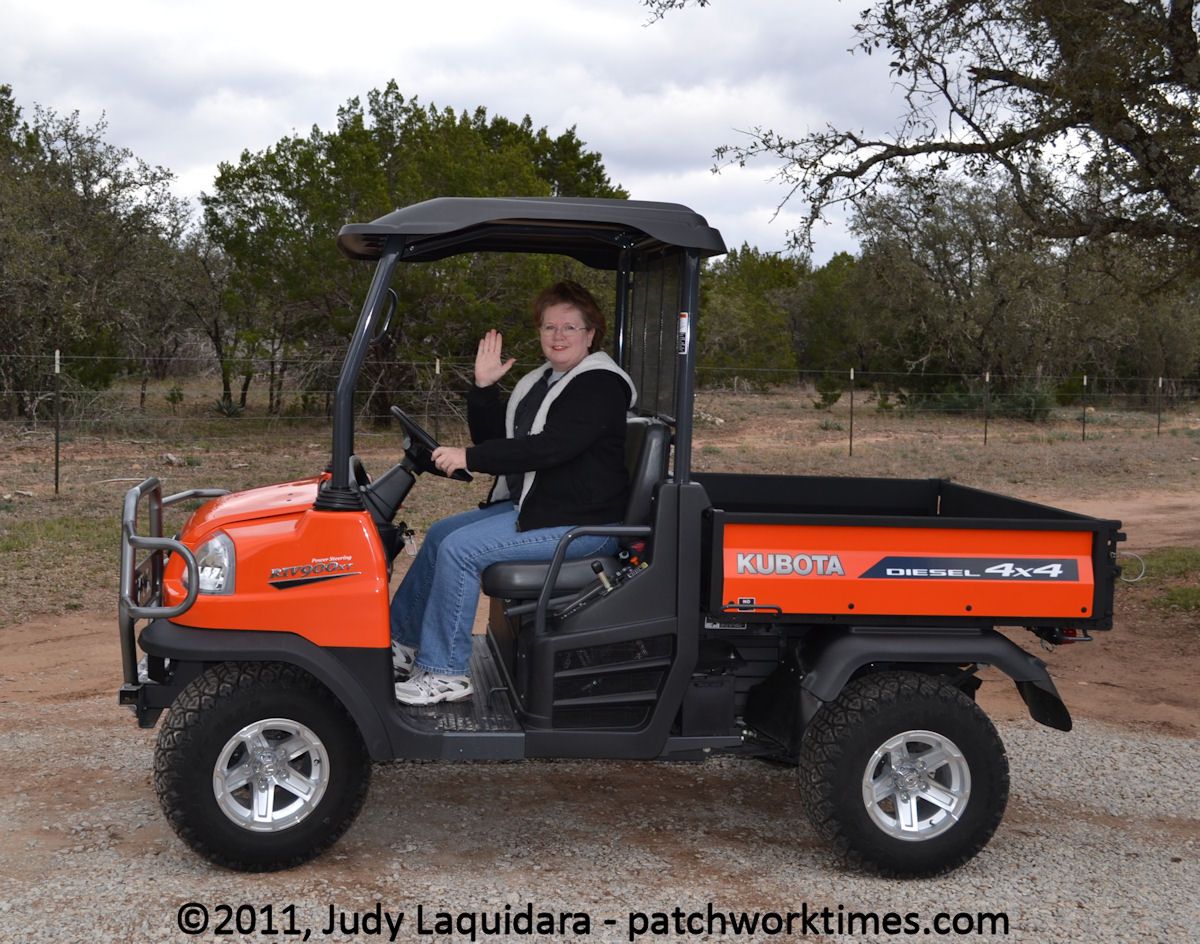 I so love this little RTV.  Before you ask . . that's a picture from during the winter.  We're not wearing jackets quite yet around here.  In this "hood", we visit neighbors via RTV but to get through the gate, I either have to get out and manually open the gate or I have to grab the opener out of whichever vehicle is here . . either the Honda or the S-10, whichever Vince didn't drive to work.  Almost every day I have to go down to the mail box to get a package.  I have to go back to the house, get the keys to the car and drive down there.  Vince keeps telling me that driving the car for such short distances isn't good for it.  What does he think I'm going to do . . walk??
We love going for a ride on the RTV in the evenings and half the time, we don't plan to go through the gate but then decide to do it and we have to get out and manually push the gate buttons.  Life can be so difficult out in the country!  🙂
So, I asked Vince if he would order me a little garage door opener and put it on the RTV keys.  That way . . we'll always have a gate opener and I won't have to drive one of the cars down to get the mail and I won't have to grab an opener out of another vehicle.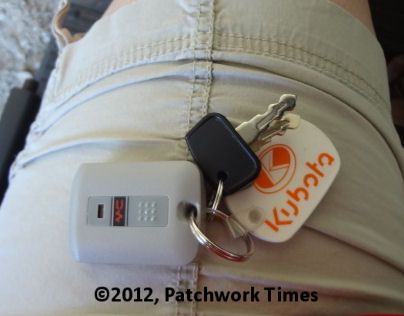 Ahhh  . . life is good!  I sure hope someone calls and needs for me to meet them at the gate today!  🙂