Vince loves grilled Italian sausage, peppers and onions.  He puts it all on a bun with spicy mustard.  I don't too much like it and I don't eat mine on a bun.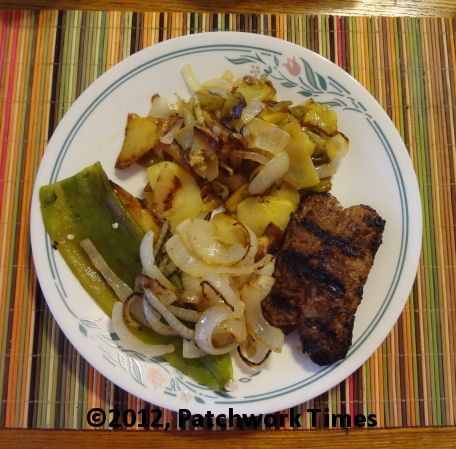 Since we first got the chili peppers, Vince has been asking for grilled Italian sausage with peppers and onions so tonight . . that's what we had, along with potatoes.
It was good but not something I would ever fix if Vince didn't like it.