All day I kept thinking I would take a nap and never did so I'm going to stop sewing earlier than I had planned.  Heck, I'd like to sew all night but I just can't do that.  Speck is sick  . . not doing well, and I've been up with him a lot at night the last two nights.  In my advanced years <G>, I need my sleep and getting up several times a night just doesn't work for me any more.
I did finish the quilting on the Carpenter's Star that has been on my longarm since June 1.  Bad Judy!  It wasn't quite half finished and I got the rest of it done this afternoon.  Why hadn't I already done that?  It isn't trimmed, obviously, and there are still threads everywhere but it's off the longarm and a baby quilt can be loaded tomorrow and some amount of quilting done on it.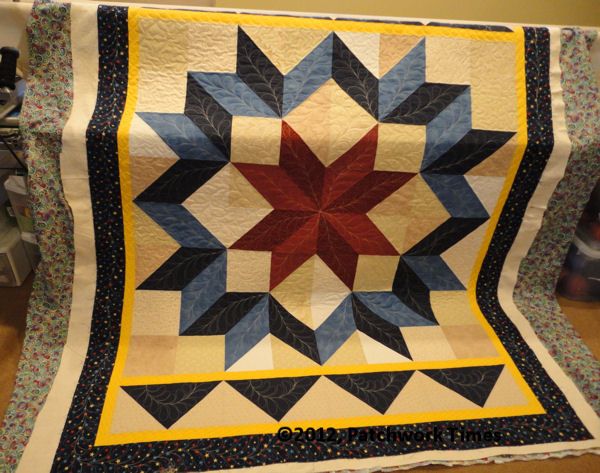 I got this far on the August Quiltathon quilt.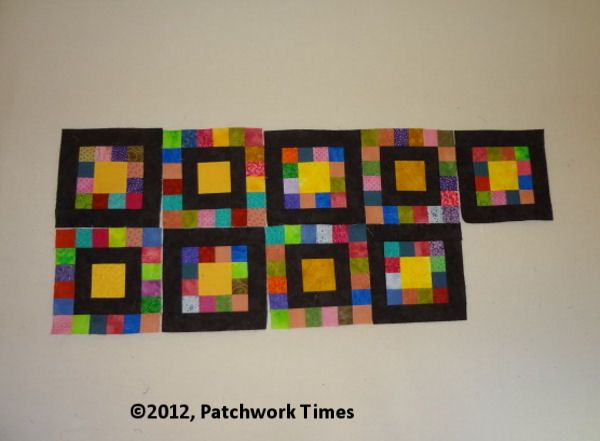 I may just get half a day of sewing tomorrow but I'll do what I can.  I feel good about what I got done today.
Did anyone else make some good progress today?