Yesterday I was able to break/cut the ham bone into three pieces.  Each piece went separately into three batches of stock.  They were simmered with carrots, onions, celery, bay leaves, pepper and a little salt.  It was an all day process and by the end of the day, I had 40 pints of smoked ham stock.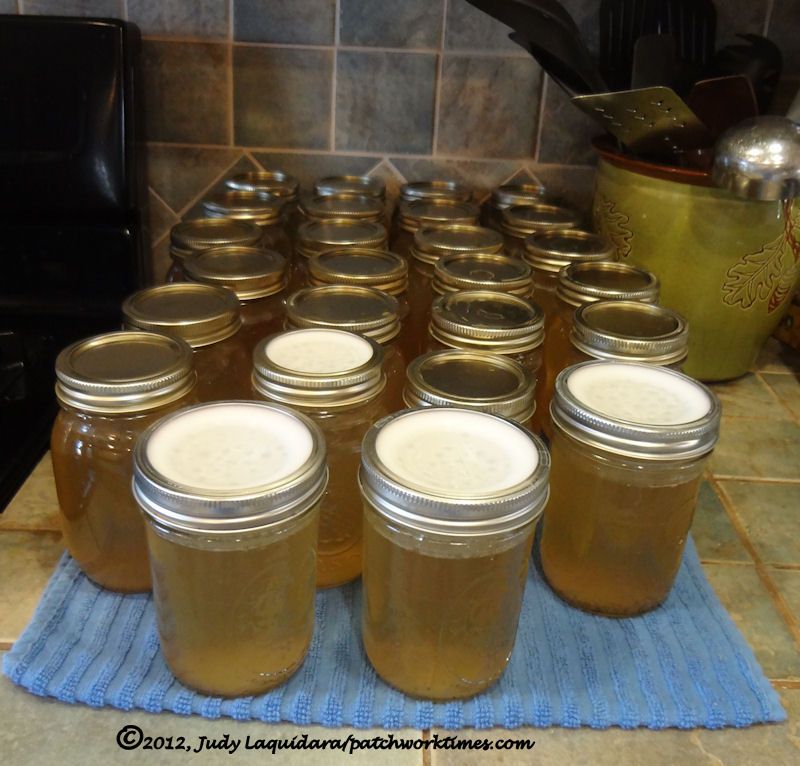 This will be added to beans, mustard and collard greens — anything we cook that we want to have a bit of a rich, smokey flavor.  I paid about $24 for the ham.  We ate it two meals, I pulled enough meat off the bone to use in 16 batches of beans as seasoning, and got 40 pints of broth.  Not a bad investment.
Today I've canned the tomatoes we picked the last couple of days.  It amounted to 7 quarts of plain tomatoes and 6 pints of okra and tomatoes.  I wish I could can at least 52 pints of okra and tomatoes . . that would be one pint per week.  Not a lot, really!  But the tomatoes are about to wind down.
The okra will continue to make, up until it gets cooler or until I quit watering it!  I'll can it separate from the tomatoes and there are plenty of canned tomatoes so I can make okra and tomatoes but it's so convenient having them together in the jar.  By the time the okra gets to producing really good, the tomatoes are ending.