Yesterday morning I awoke with my whole new attitude.  I'm a winner and the bugs aren't going to get the best of me.  Shortly after breakfast I went to take the trash out and stopped to brush a few grasshoppers off the mint.
They are everywhere!  Even walking along, they fly into your clothes and your face and . . your mouth if it's open!  Everyone in town is talking about them and they say they've never seen them like this before and I hope we never see them like this again.
As I opened the trash can's lid, this little guy greeted me.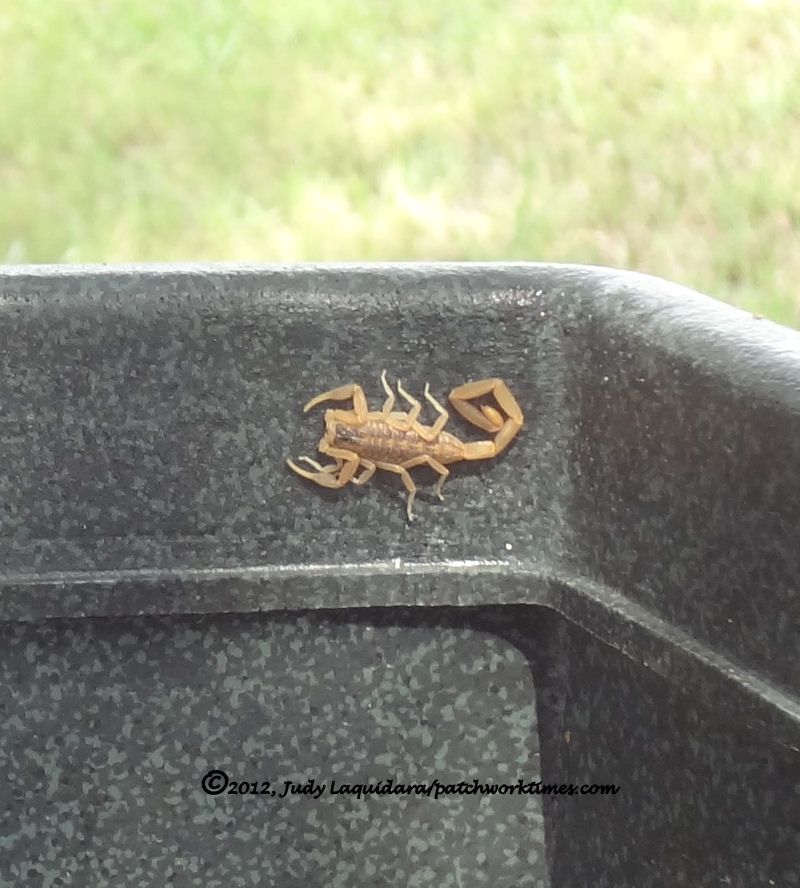 Most of the day was spent working towards critter control.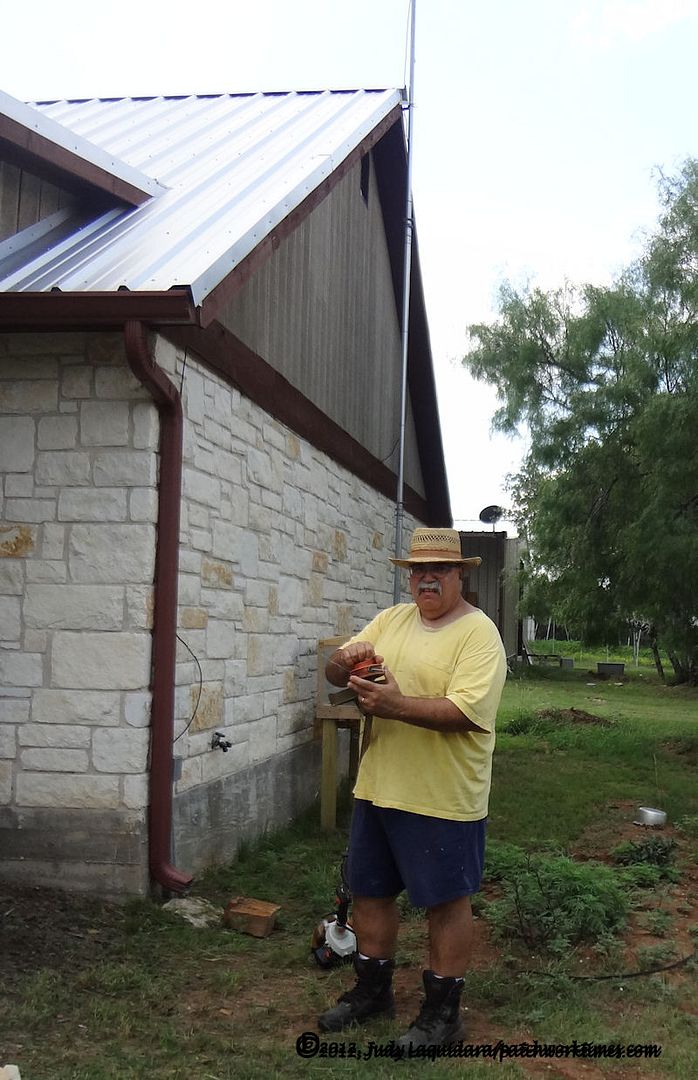 Vince edged around the house.  He got real close and cut every weed that looked like a hiding spot for bugs.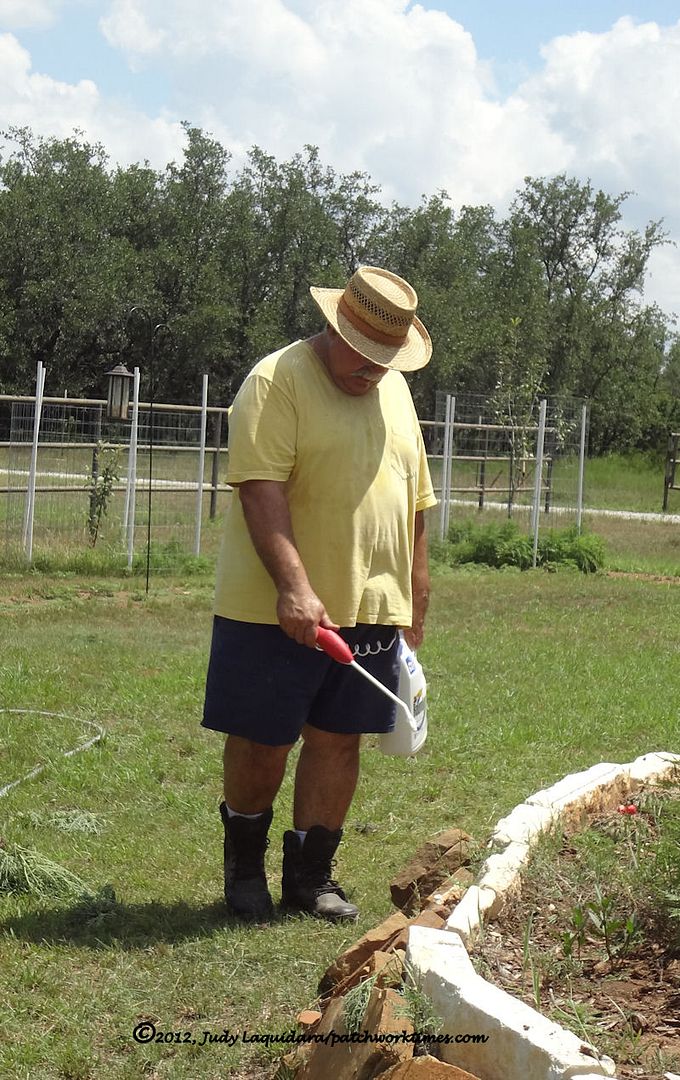 Then he sprayed with Round Up.  We need to get the soaker hoses back down and keep the weeds from growing up around them.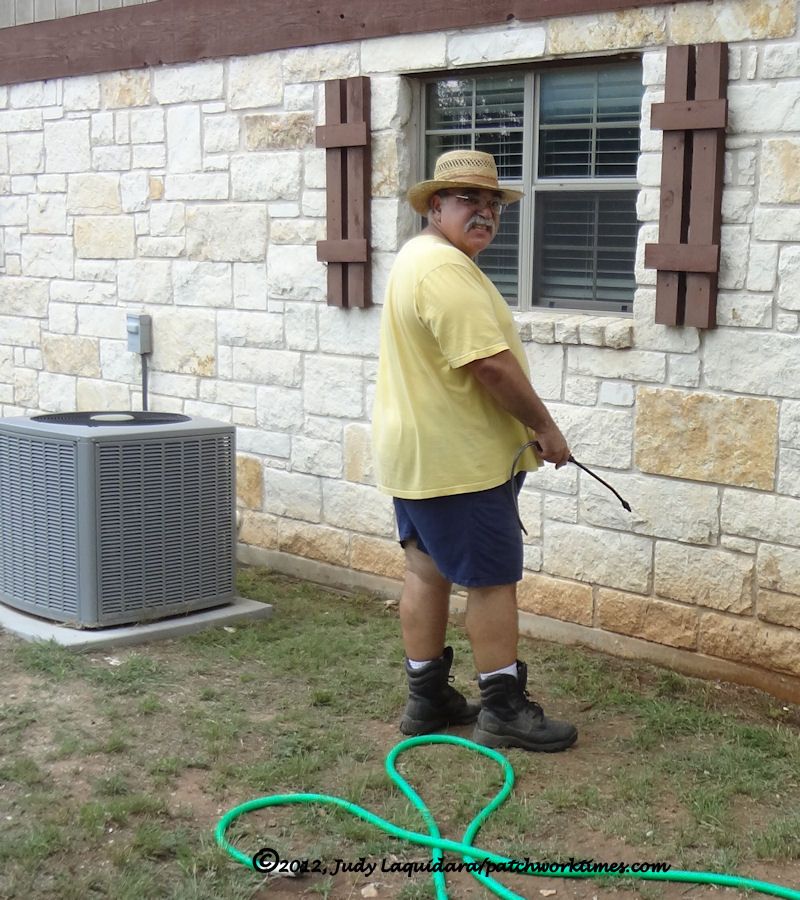 Then he sprayed with some heavy duty bug spray.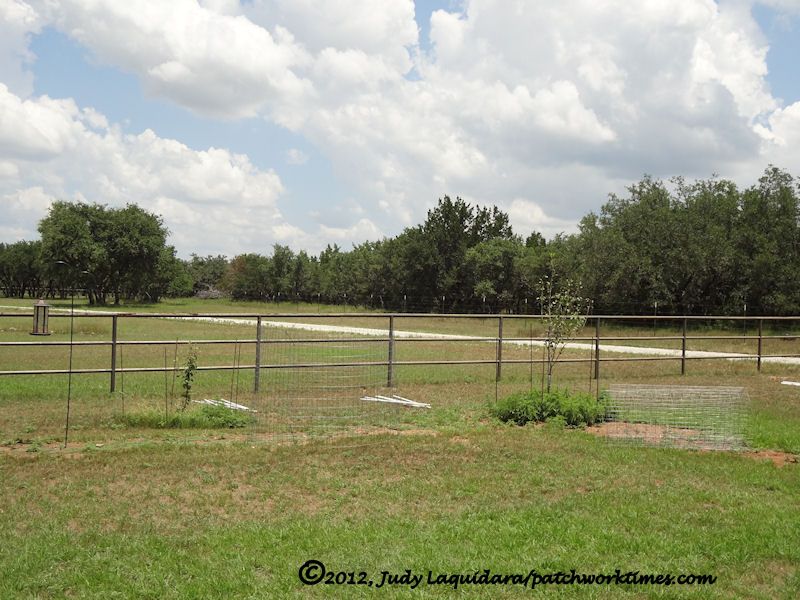 Then he took down all the "cages" from around the fruit trees.
Then he cut all the weeds around them, put down weed barrier and mulch and put the cages back up so the deer didn't have fruit trees for a midnight snack.
Even though my real snake boots aren't here yet, I dug out a short pair of thick boots that were in the house in the closet.  I shook them out and Vince shook them out and we both went out into the garden and picked 2 huge boxes of tomatoes, peas, squash and okra.
There's just no place to put my boots and that's why they end up on the back porch where spiders crawl into them . . and wait to get me. I'm not bringing muddy boots into the house.  There's no room around either door inside to stick a box in which to put muddy boots.  The shop has spiders too so putting them out there isn't going to accomplish much.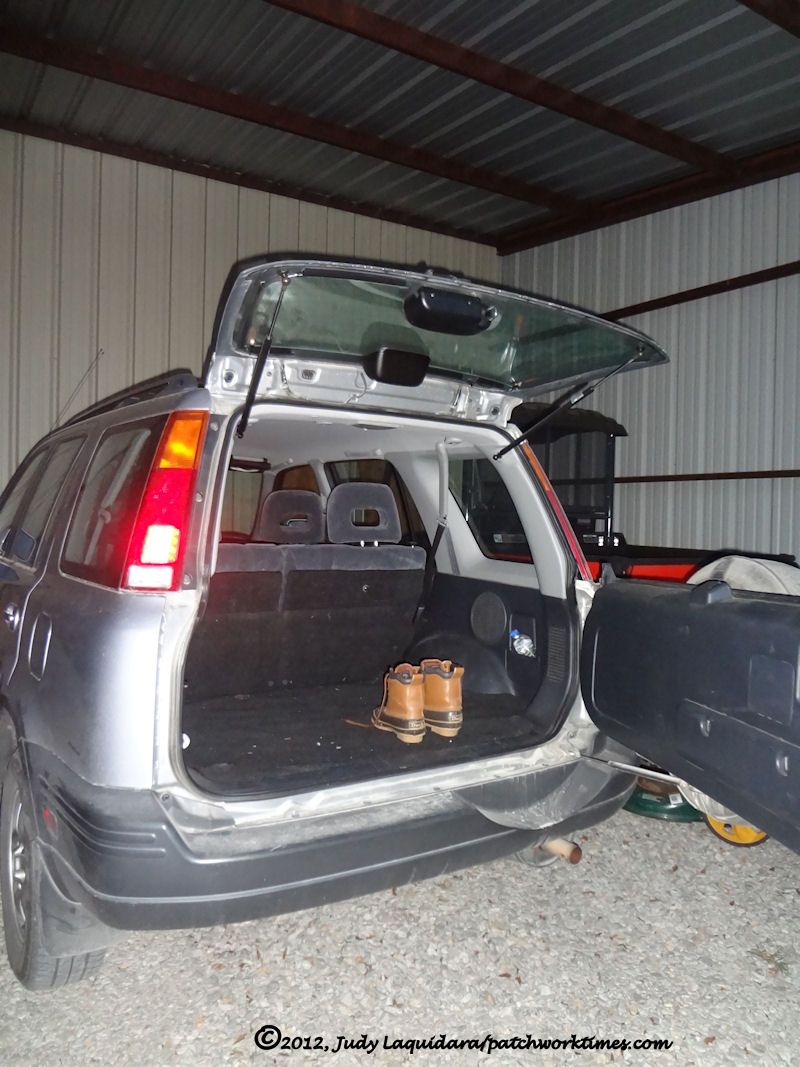 Then I thought . . the Honda!  It sits there and hardly gets used.  It should be relatively spider proof.  I'll stick a Rubbermaid type tote in there and put my boots in there and . . . perfect spot for now!
We'll never be completely bug and snake free in this part of Texas but I'm feeling better about our efforts.