Sunday afternoon we got a wonderful and much needed  rain storm.  I've never lived where so often it will look like it is going to rain any minute and then the brilliant sunshine chases away the clouds and we don't get a drop of rain.  Sunday afternoon I could hear thunder, and the skies got dark and I was so hoping we'd really get some rain.  Vince said he's never seen such huge cracks in the ground, though I'm sure these aren't the biggest cracks in the world.  We've lived through some dry times in the past but we've never lived in the midst of a drought.  I'm so thankful that our livelihood isn't dependent on having sufficient rain and I pray for the farmers and ranchers who are suffering so badly . . not just in Texas but in lots of places.
But, on Sunday afternoon, we did get rain. At first we had just a little sprinkle and it stopped.  Vince was standing at the back window and said "I think that's all we're going to get."  I said . . look out the front window.  It was pouring and just hadn't quite made its way to the back yet.
We got a real good rain, a bit over an inch according to my rain gauge.  We probably got a bit more than the rain gauge indicated because for a while, the rain was blowing completely sideways and I'm not sure if much of that got into the gauge.
That's another thing . . I must be getting old.  Do all old folks have a rain gauge?  I as so happy to get mine.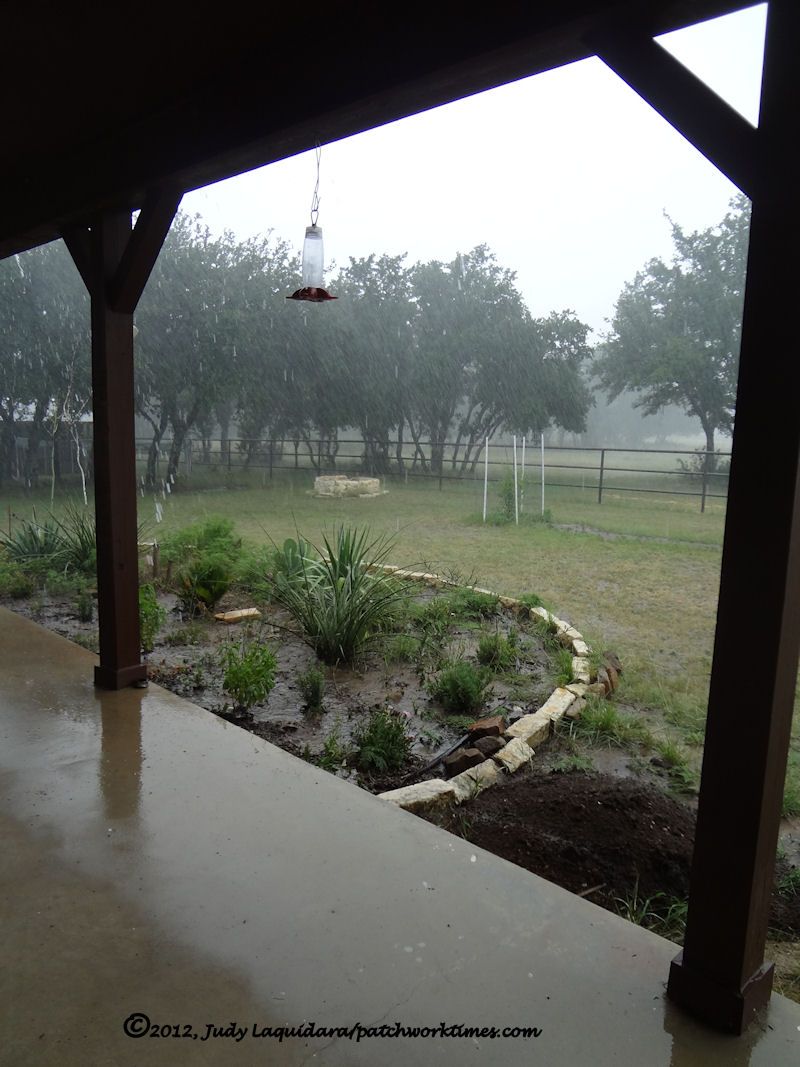 All of our chickens don't like to get wet . . except the bantams.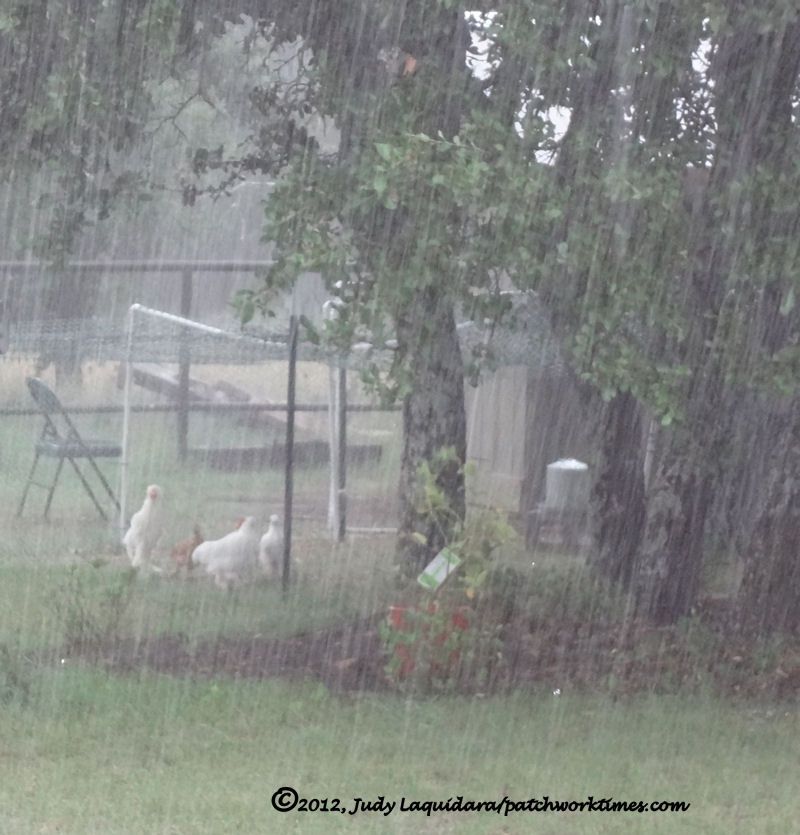 You can see how hard it's raining and there they all are . . running around and playing . . not one bit concerned about the rain.  Maybe they just get so hot with all those fluffy feathers that the rain feels good.
Maybe I should look for little hooded rain coats for them!  They never once even acted like they were going to go inside the coop.  They loved playing in the rain.