When the weight of the world is on your shoulders, when your friends have proven to not be your friends, when the bathroom scales have nothing nice to say . . what's better than curling up in bed under a mound of quilts and taking a snooze?
Speck has a better idea!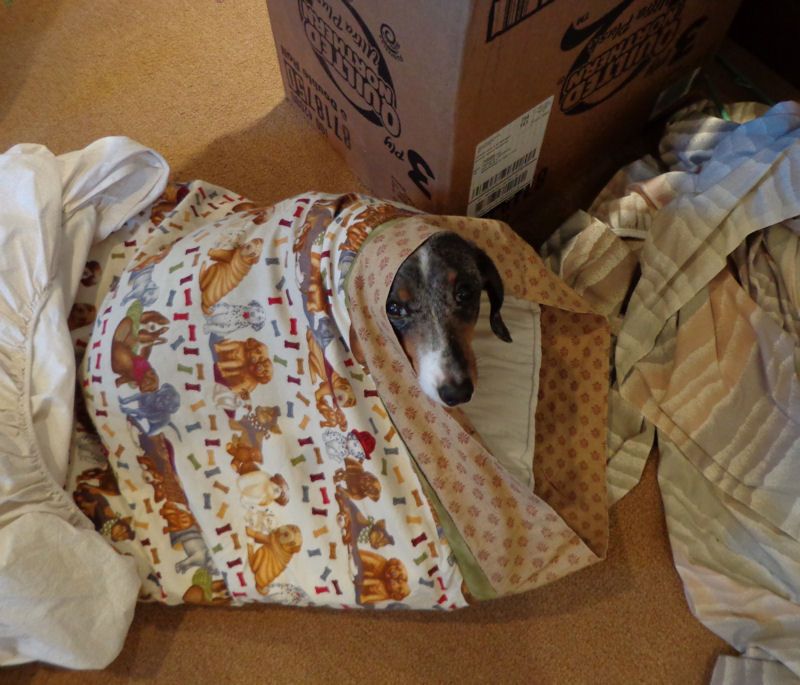 Forget the covers . . just crawl inside the pillowcase with the pillow!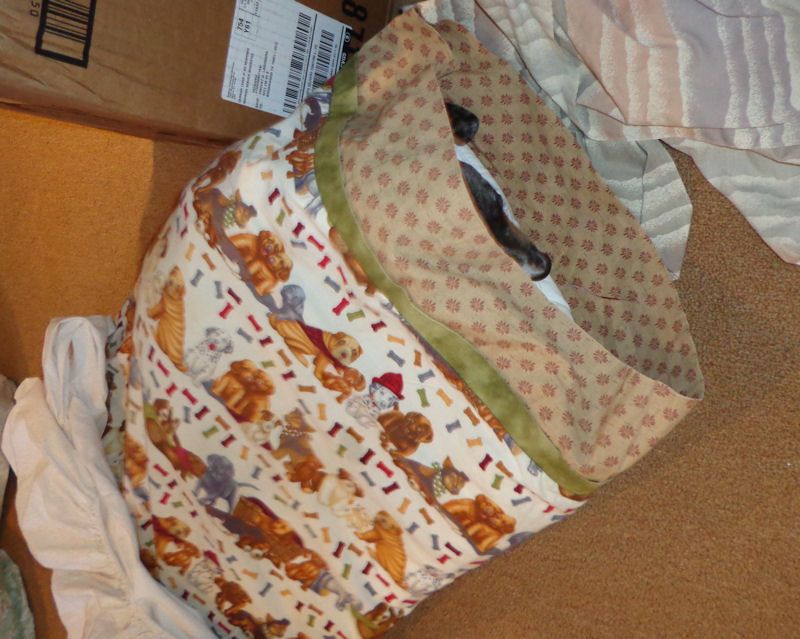 Wiggle around, squirm, curl up til you're comfortable and completely hidden from the world!
Don't stop til you're completely invisible, totally under the pillowcase. Don't leave your tail or your paw sticking out.
I'm not sure how long he recommends staying in there but my guess is . . two hours would do the trick!
He is feeling so much better.  In fact, he has so much energy and dachshund determination that Vince and I have both been left shaking our head in amazement and saying "Is that the same dog we had last week?"