Last night, late, I finished the borders on Margie's quilt . . though you can't see them in the picture.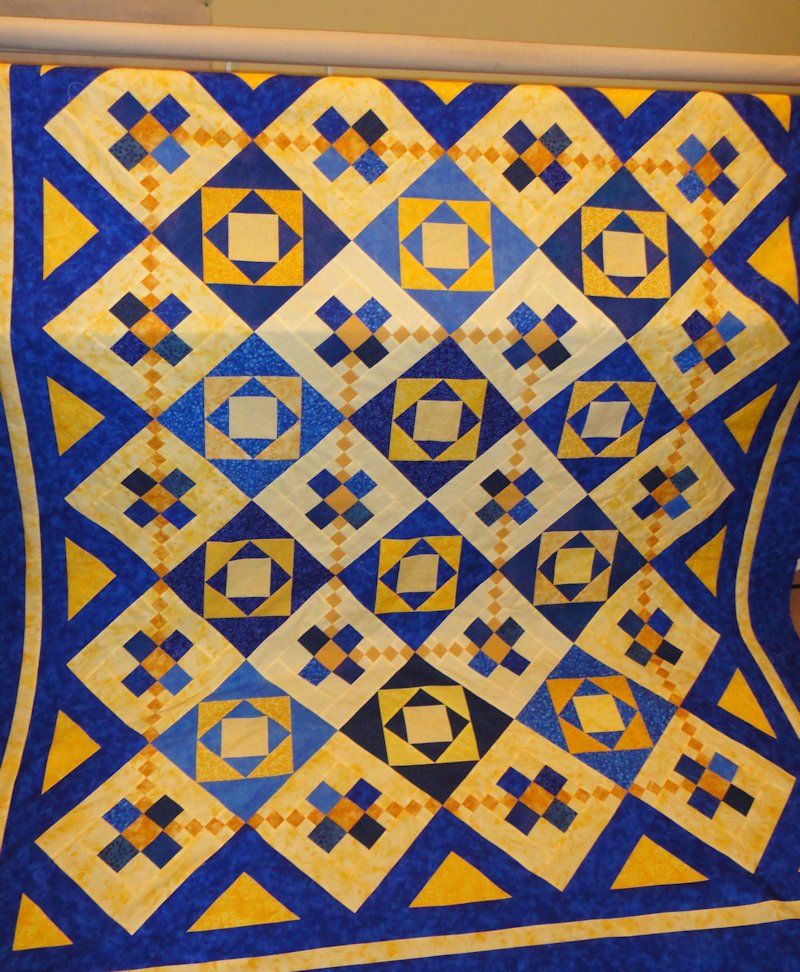 Vince has been off all week and will not go back to work til after New Year's.  I suppose when husbands retire, the wife has to find a whole new normal.  It's not like he bothers me or is in my way but life is just different without the routine of going to work.  We stay up later because we don't have to get up so early.  Then we sleep later and then I sit around in my pajamas way too long and then . . the morning is halfway over and then I have to hurry to get the chores done and then there's some place to go or something to do and then it's time to fix dinner and then . . I haven't gotten any sewing done and after dinner I go to the sewing room and sew a few hours and then . . I'm up too late again and that's how the days go when Vince is home.
I know that every wife who has a retired husband at home is laughing at me right now.  I'll figure it all out . . I have a few more years before Vince retires and getting through a few weeks vacation is easy enough . . I suppose.