I'm such a sucker for new recipes . . especially the ones with pictures!  The January issue of Southern Living arrived yesterday with a note that it's my last issue.  Just about the time I think I no longer need to subscribe, an issue like this one arrives — chock full of good recipes.
My menu for this week was already made up but I did have pork chops on the menu for this evening so with just a few changes, I was able to use one of the yummy recipes found in the magazine. These pork chops were delicious!
They were served with rice and gravy (onion gravy also in the magazine), along with pickled beets and a salad.  The pork chops were dredged in panko and herbs before frying and they're crunchy on the outside but juicy on the inside.  Thank goodness there are leftovers!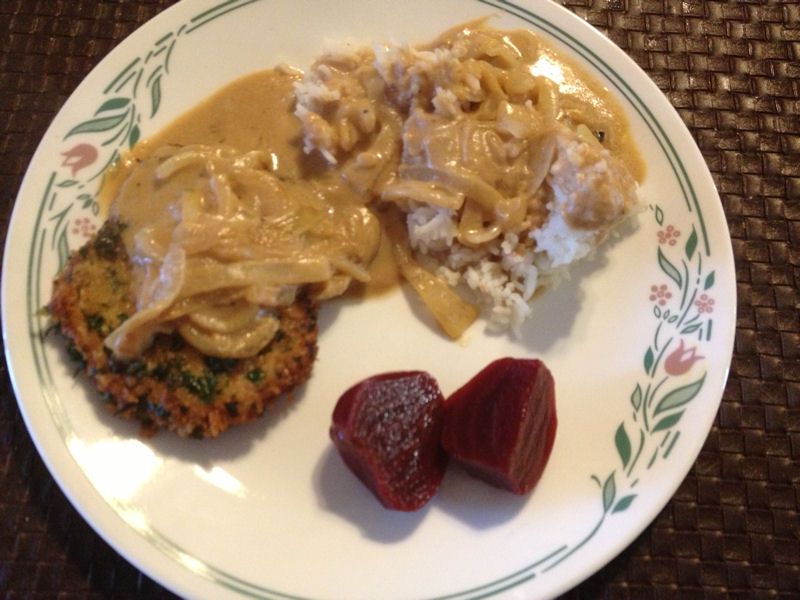 And those sticky buns on the cover . . I'm hoping I can hold out til tomorrow before making those!