Sometimes I just have to laugh at the things that happen around here.  My thoughts always go back to the pioneer ladies.  Though life was never as easy for them as it is for most of us, I just can't imagine what it must have been like to leave the comforts of home, as they knew it back then, and head west to face the dirt and dust and rattlesnakes and spiders and everything else that seems to inhabit our land.
Yesterday I was getting dressed in my nice red sweater that I had just pressed.  I felt a little prick on my shoulder and didn't think much about it but as I was using the curling iron and moved my shoulder a certain direction, I got a good prick.  My first thought was . . there's a scorpion in my sweater, though I knew I would be getting much more than a little prick if it was stinging me.  I looked and found this:
A big, fat, spikey cocklebur or spandspur!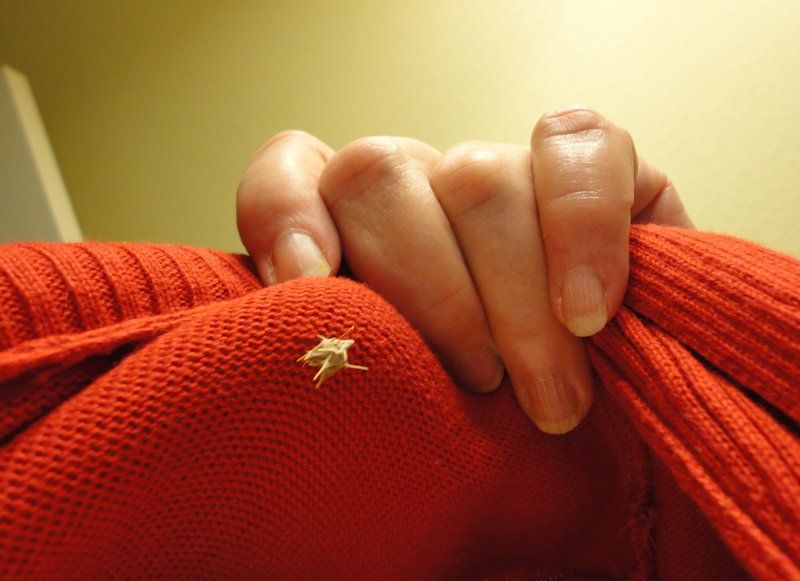 How did that get inside my sweater?  No, I have not been rolling around in the yard!
Sometimes, you just have to laugh . . and find a way to be thankful it's not worse.