There are two projects to show this week.  The first is the
The heel flap is partially done.  I can't turn the heel without looking at the book.  Sunday night, I began looking for the book.  I had the book once and lost it and ordered another one.  Before mom and dad got here for Thanksgiving, I knew where both copies of the book were and on Sunday night, I couldn't find either one.  I searched and searched, finally found one but never did turn the heel and by the time I thought I might get that far again, on Wednesday night, I had lost the book again!  I now know where it is and must get that heel turned before I lose the book!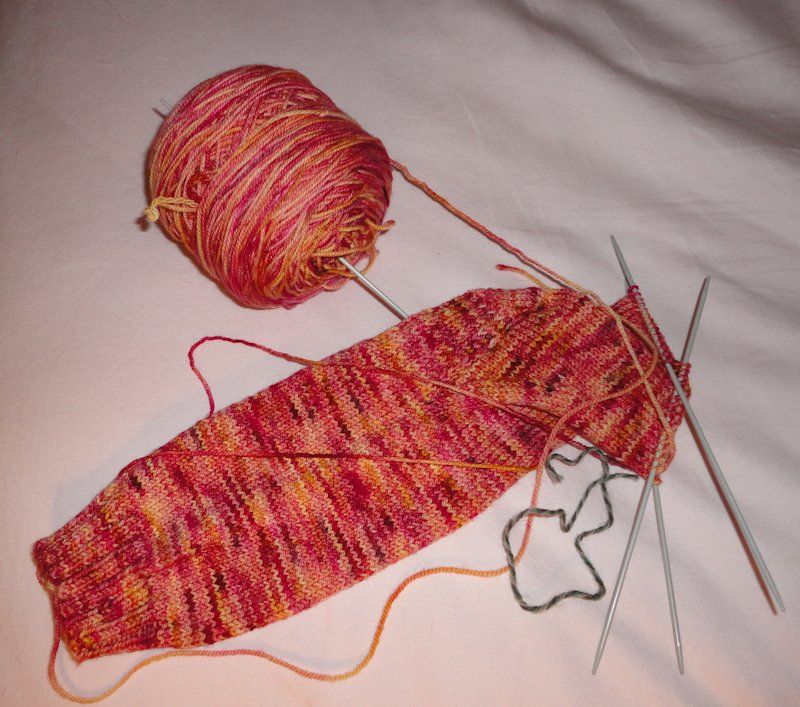 This is a sock I had started at mom's in April and had left there.  They brought it to me last week so I've been knitting on it since I can do that without a pattern or a book.
Maybe by next week's report, I'll at least have the green socks finished.
What's on your needles?