There are things that I wish I'd never experienced and springerle cookies are one of those things.  I had never had them until we moved to Kentucky and The Donut Bank, a bakery in Evansville, Indiana had them every year around Christmas.
If you've never had them, you can read about them here.  It was easy enough to buy them when we lived in Kentucky but . . all good things come to an end and we moved away and left my beloved Donut Bank behind.  That's when I learned to make them!
It starts with a recipe, and a Springerle pin.  Another bit of a hurdle was that I use anise oil instead of anise seed and at one point, I couldn't find anise oil anywhere but now . . as one might guess, I have a lifetime supply.
My cookies were made yesterday and left out overnight to dry out.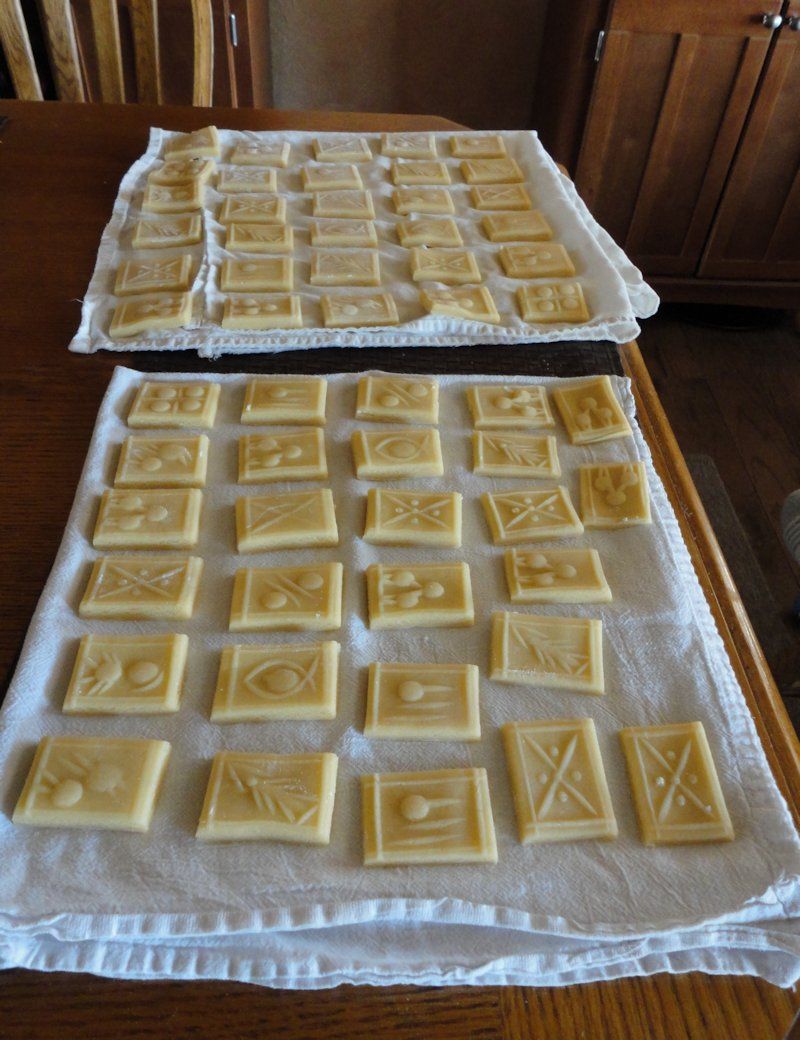 Well, maybe ALL the cookies didn't stay out all night to dry.  Maybe a few of them got baked and consumed last night.
They're so pretty and they taste so good. I'll make them several times between now and Christmas and then I'll have my fill of them and will not even think about them again til next Christmas.