Yes, Mom!  I remember that I'm trying to get my cholesterol down.  Thank you for reminding me after we had hot dogs for lunch and hamburgers for dinner on Monday!  At least we ate them at home and didn't eat them in a fast food restaurant.  That has to count for something.
Tuesday night's dinner: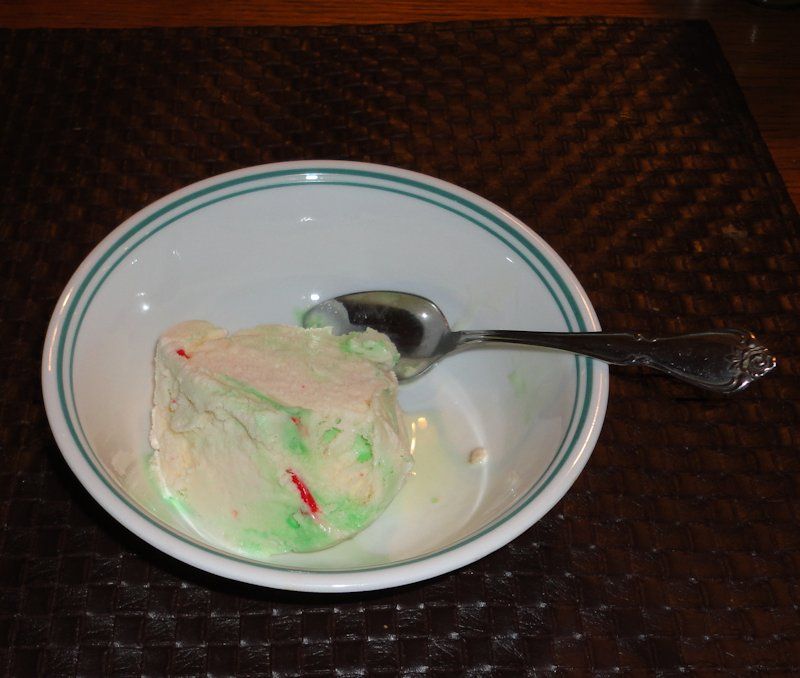 We ate lunch at Chili's and despite my lack of enthusiasm about eating there, we tried their new steaks with toppings and they were delicious — tender and juicy and the service was great.  But, I wasn't hungry for dinner.  Vince had something he found in the fridge.  I was sewing til late and when I came back to the house, I finished off this ice cream.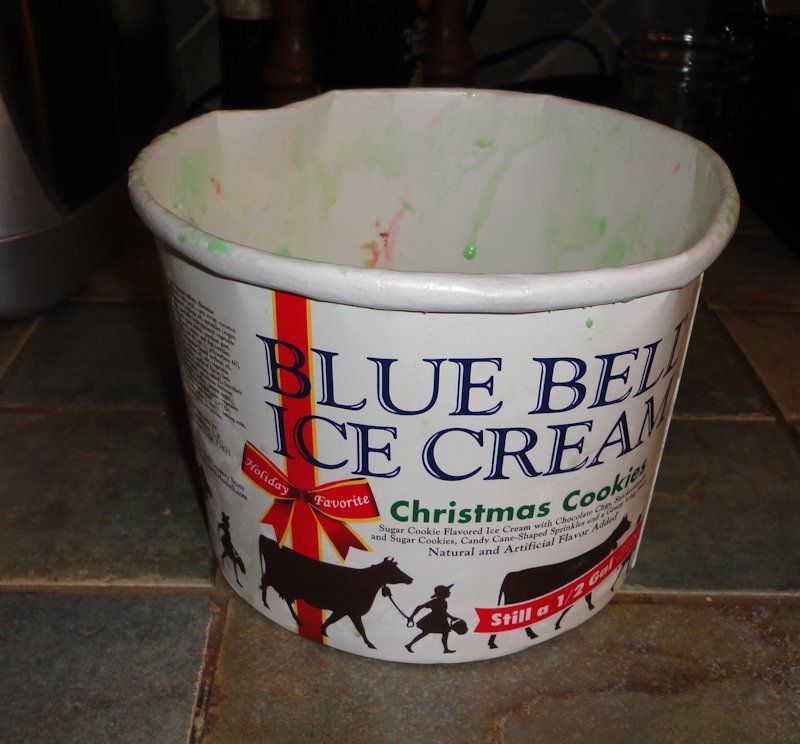 Not that I've ever had Blue Bell ice cream that I didn't like but this one was so good.  I knew the carton was almost empty, was at the grocery store yesterday and did not buy more.  That's good and just that one act of self control should cause a reduction in the bad cholesterol numbers, don't you think?