The baby chicks are 3 weeks old today and they are the cutest little things.  We've been keeping the three adult chickens in the coop with the babies because they all seem to panic if they're separated and we weren't ready to let the babies out yet.
This morning we decided to open the door to the run and see what they did.
The adults immediately went out but they weren't sure they wanted their babies to come out.  While the three big chickens wanted to be outside, they also wanted to be inside with the babies and they were so nervous.  See that little gray/black mottled one that the yellow chick is looking at?  He is so cute.  I love that little chicken!  See their little dark legs and the feathers on their legs?  Oh, they are so cute!  The babies stayed there and weren't quite sure what to do.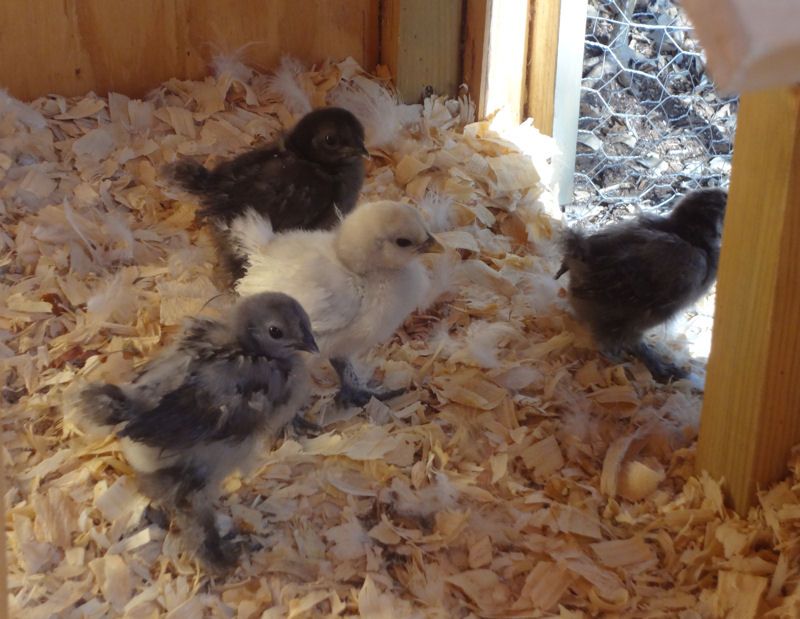 One of them is getting brave . . right near the edge.  Is he brave enough to hop down?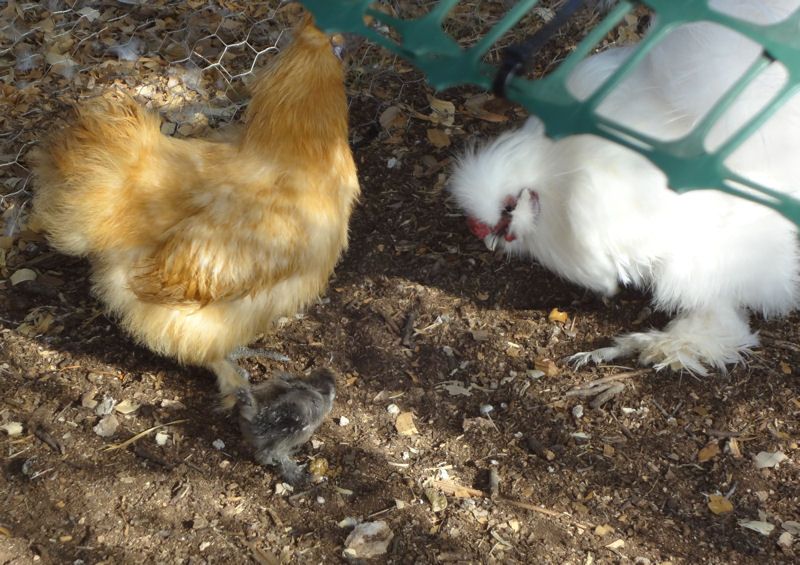 Yes!  He did.  Look at Louise looking at him.  She was quite frustrated with the whole situation.  We left them out for a little while and then when we picked the baby up and put him back in the coop, the three adults went back in and we closed the door again.  The babies are still a little small to be out.  They can get through the chicken wire but the moms cannot so we wouldn't want that to happen.
We're enjoying having the babies.