Not actually gone but there are no more turkey leftovers in my fridge.  In fact, most of the Thanksgiving leftovers are gone or at least put away in a more permanent manner.  I cut the leftover cornbread dressing into three rectangles which will each be enough for a dinner for us.  I froze them on a cookie sheet and then once they were frozen solid, they were vacuum sealed and put back in the freezer.
Before mom and dad got here, I made three half gallons each of chicken & noodles and sausage/kale/potato soup.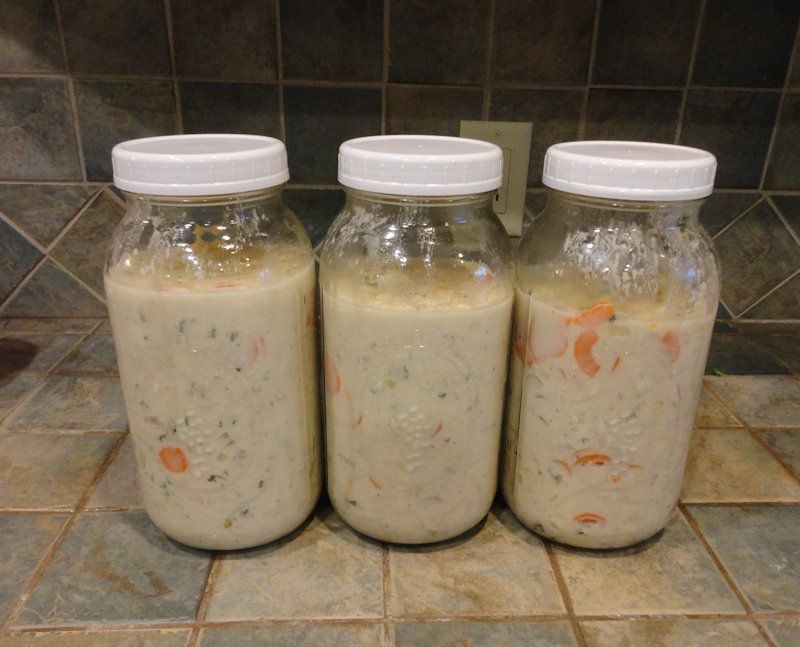 I had figured that on Friday after Thanksgiving, we'd have leftovers or soup or chicken & noodles but they decided to leave on Friday morning so that left me with even more food to figure out what to do with.  I didn't mind freezing the soup but I gave one of the jars to the neighbor and we've been working on finishing off the other two jars.
After lunch on Thanksgiving, Vince took the turkey meat off the bones.  I wasn't quite sure what I would do it with it all but this morning decided to make turkey and sausage gumbo to can.  The meat needed to be chopped a little finer, the veggies were chopped and the sausage was browned.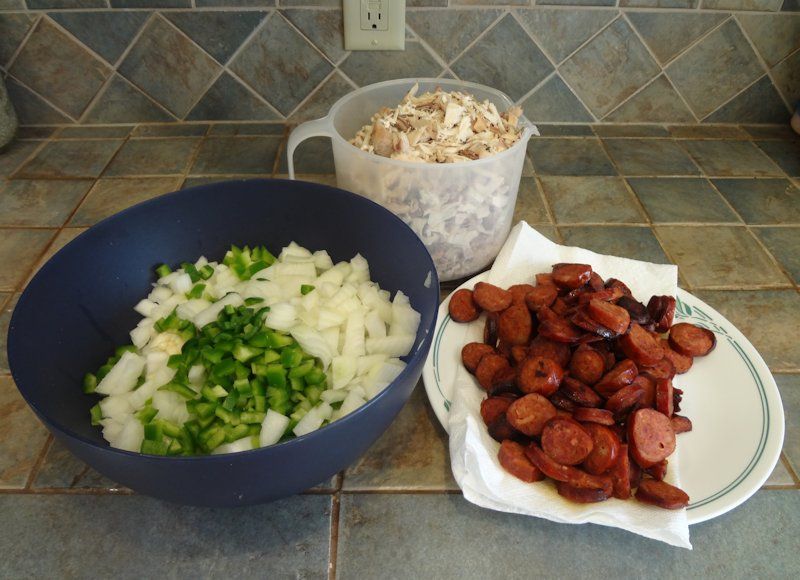 Gumbo was made and canned.  I ended up with 7 quarts and 7 pints, which you would think would be 14 meals and it kinda is but it kinda isn't.  I put about 2 cups of meat/veggies in each quart jar and filled the jar with the liquid but that's not really enough liquid so for each quart, I also caned one pint of gumbo "juice".  When I open a quart, I open a pint of the juice and the two together make enough gumbo for us to have two meals — basically four good sized bowls of gumbo when served with rice.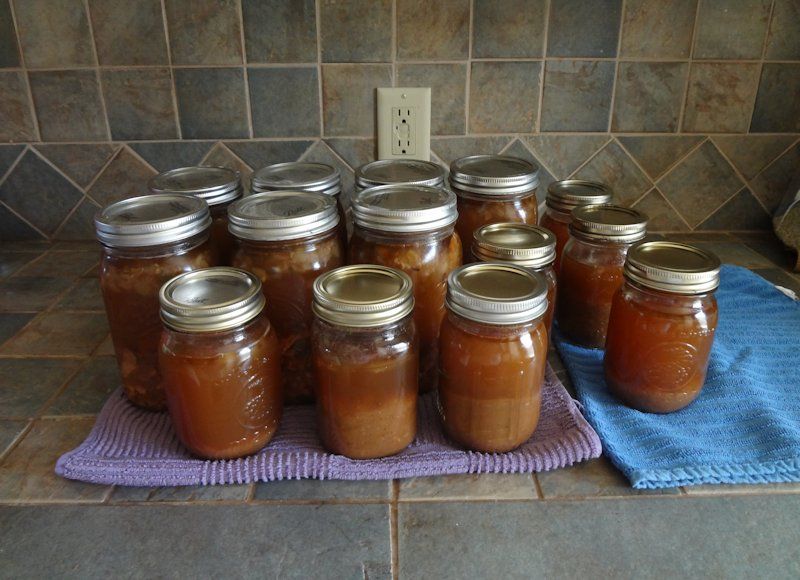 What didn't fit in the canner went into a half gallon jar and we will have that for dinner tonight and probably have it again as leftovers on Wednesday night.
A morning spent in the kitchen and I have 16 dinners ready to heat and eat.  We mostly only eat gumbo during the winter so that's it . . we have enough to last through the winter.
I'm so in love with my big All American canner.  It was nice to be able to do 7 quarts and 7 pints in one batch. It all fit just fine in there.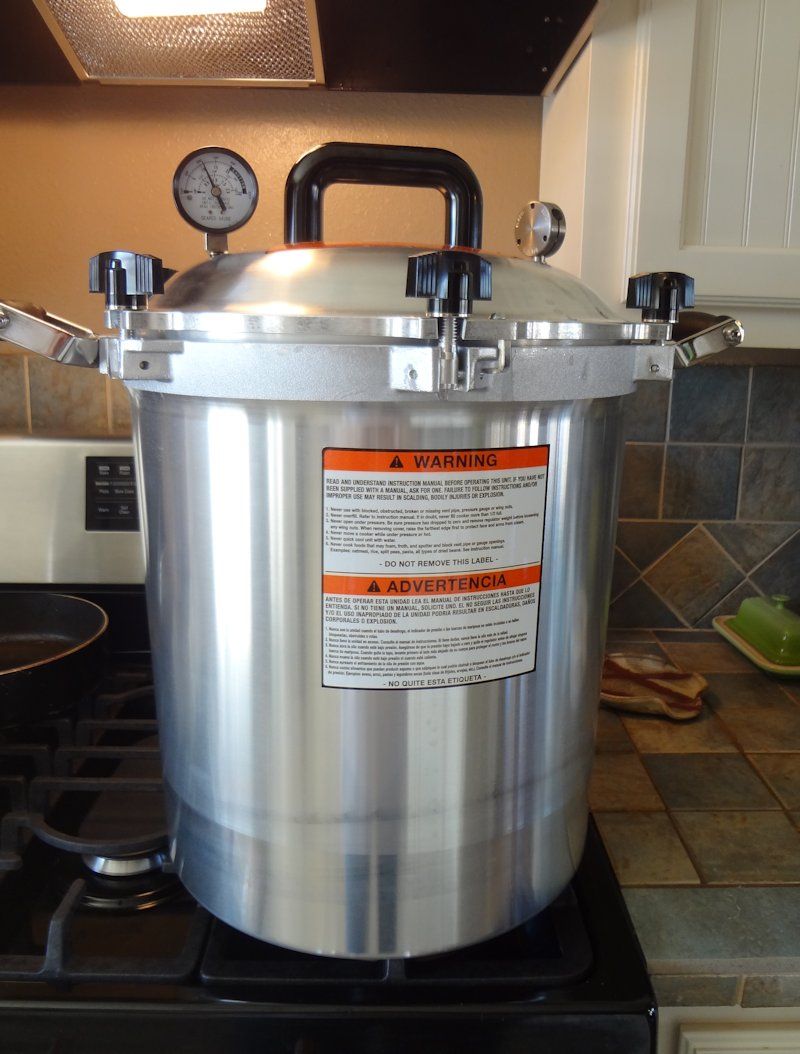 And, the new 17,000 btu power burners on the new stove were fantastic!  The last time I used the big All American canner on the old stove, which had a 12,500 btu power burner, it took 1 hour, 15 minutes for the canner to reach 10 pounds of pressure.  The new burner took 45 minutes.  It was so easy to maintain 10 pounds of pressure (actually I did it at 11 pounds) with this canner.  I didn't have to keep raising and lowering the burner to keep the pressure constant.
The All American canners come in various sizes so if you don't need one this big, I think the smaller ones are still worth getting and I'll probably eventually order a smaller one for those not so big loads in the canner.