As we're all hopefully being thankful this season, as we should every day, for our blessings in life, this morning Vince and I were unpacking boxes and came across a set of house plans for a house we were going to build in Kentucky.  They were all rolled up and just seeing the roll made me smile.  I remember picking out the lot, walking it over and over deciding where the house would be built.  I remember sitting down with the builder and going over a house plan we had found in a book and scribbling out the things I wanted changed.  I remember the day the plans were ready to be picked up and Vince and I sat down with the builder and made sure everything was exactly the way we wanted it before he started preparing his estimate for the cost of building our new home.
The next thing I remember is Vince telling me we were moving to Missouri and he would call the builder and tell him we weren't building a new house.
The lot as I recall was almost one acre in a subdivision with lots of covenants, rules and lots of comparisons as to what the neighbor had or didn't have.  Either I've changed a whole lot since we bought that lot or I wasn't thinking very clearly back in about 2005.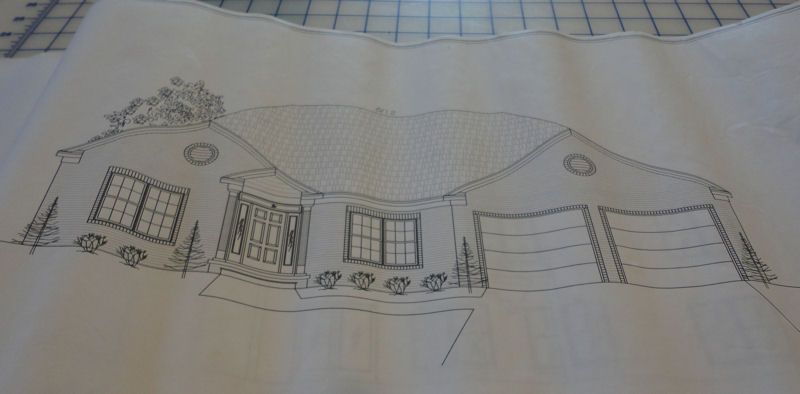 It would have been a pretty house.  I talked Vince into using the very dark red bricks that I love and he doesn't love.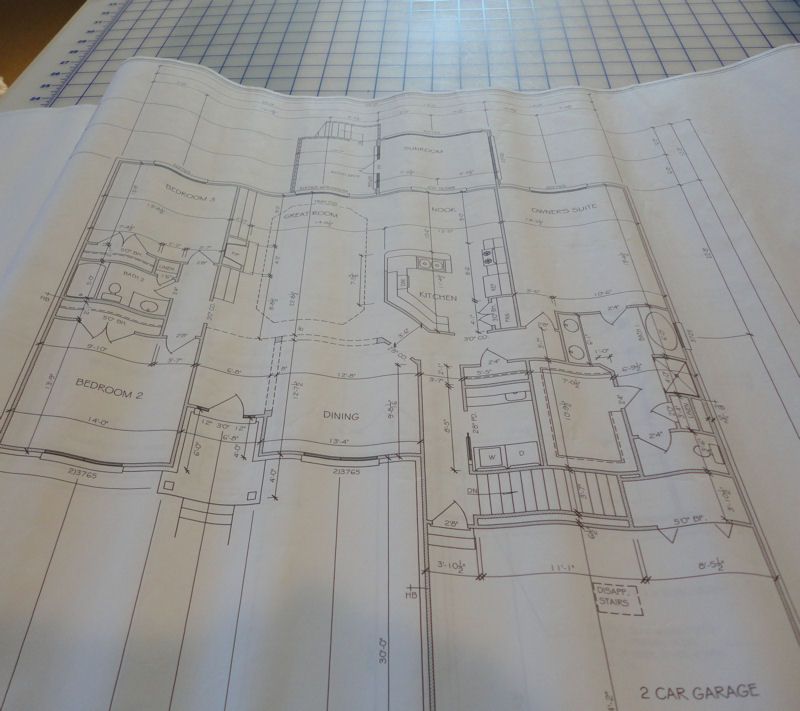 With the downstairs and upstairs, it was right at 4,700 square feet.  What were we thinking?  We currently have 1675 square feet in the house and are doing just fine!
We opened up the plans and both of us gasped . . and at the same time, we both said "Thank goodness we never built that house!"
I remember being sad about not getting to build the house but then I loved the house we found in Missouri so I wasn't sad for long.  Had we built the house in Kentucky, especially with the timing of everything, we probably would not have moved to Missouri and then we probably would not have moved to Texas because the Texas move idea got started with a guy Vince had worked with in Missouri and he had moved to Texas and he let Vince know about the opening here.
Sometimes when we're sad about circumstances, we just need to forget what we can't change and be optimistic about the future.
We had not seen those plans probably since they were packed away in 2006 in Kentucky and I hadn't thought at all about how it all worked out.  There's truly a reason for everything and sometimes we don't even know what it might be for many years.  I was happy enough in Missouri but Texas is real close to perfect and I'm so glad we ended up here, with our little house!  🙂