I feel like a cheater!  There are so few mixes or pre-packaged foods that I use but this is one of the things I love.  Butter Chicken by Patak's.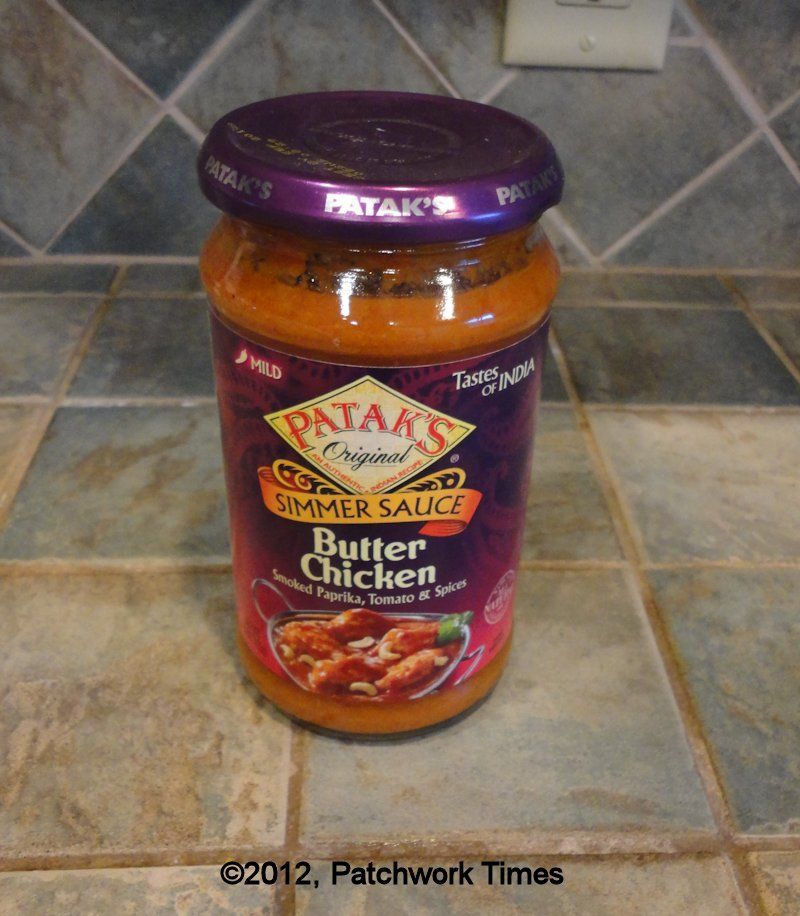 It's not easy to find around here but I can buy it in Joplin, MO, which I guess isn't exactly "around here".  When I was in Joplin in October, I bought all four jars at the store and then Chad told me he had two jars I could have.  He said he likes to make his Butter Chicken from scratch!  I've made it from scratch but I think this in the jar is as good as what I made from scratch so any time I need a quick meal, this is one of my choices.
For my Butter Chicken, I start with three chicken breasts.  I cut the chicken into thin strips and then brine it.  In a pan with butter, I saute one sliced green bell pepper and one sliced onion until almost done.  Remove those from the pan and add the chicken and saute til brownish and the pink is gone.  Near the end of cooking the chicken, I added a few cloves of garlic.
A couple more tablespoons of butter was added along with 8 oz. of sliced mushrooms.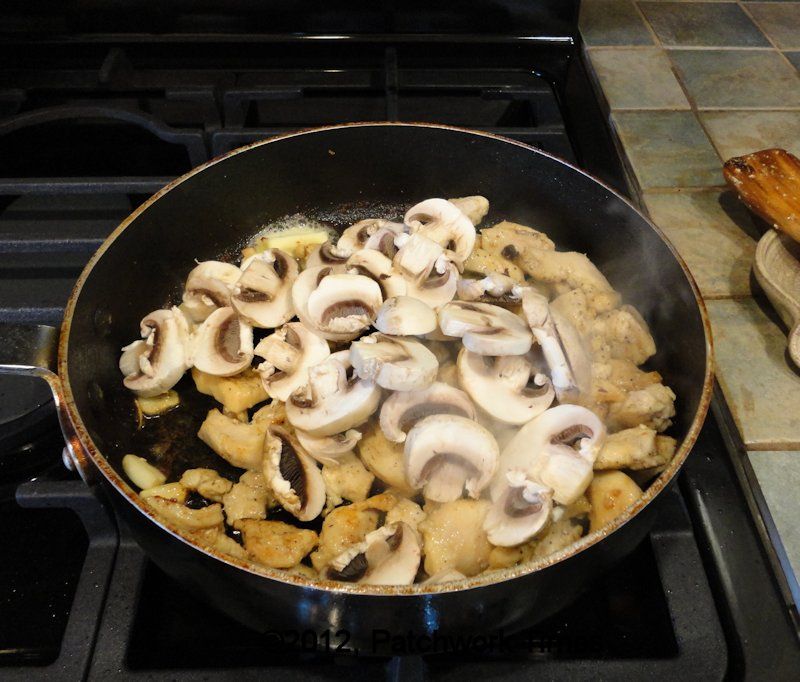 The bell pepper and onions were added back to the pan.
Then the jar of sauce was added and heated.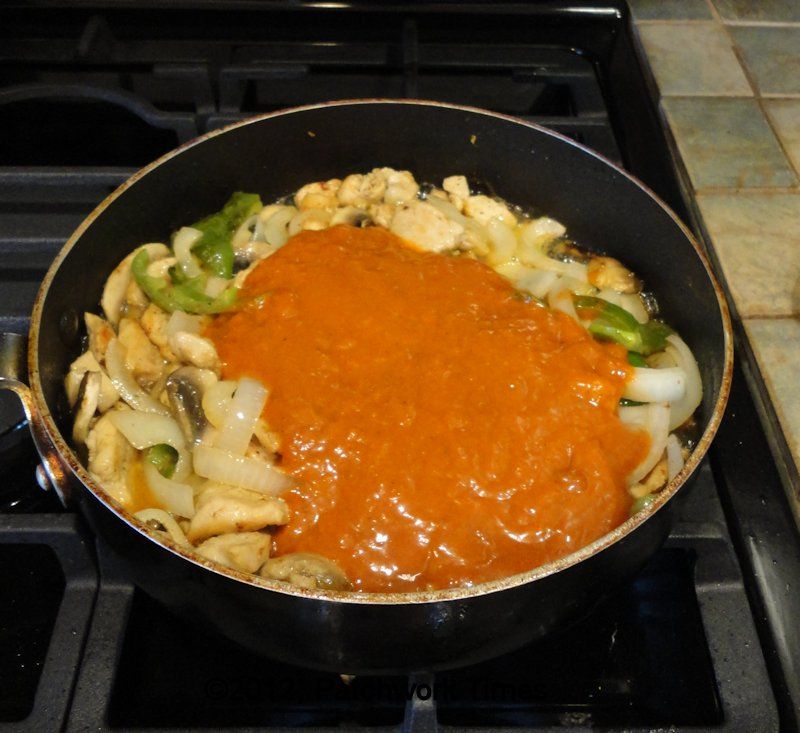 We eat it over jade pearl rice which is a green rice that I also buy in Joplin, though it's less expensive at Amazon.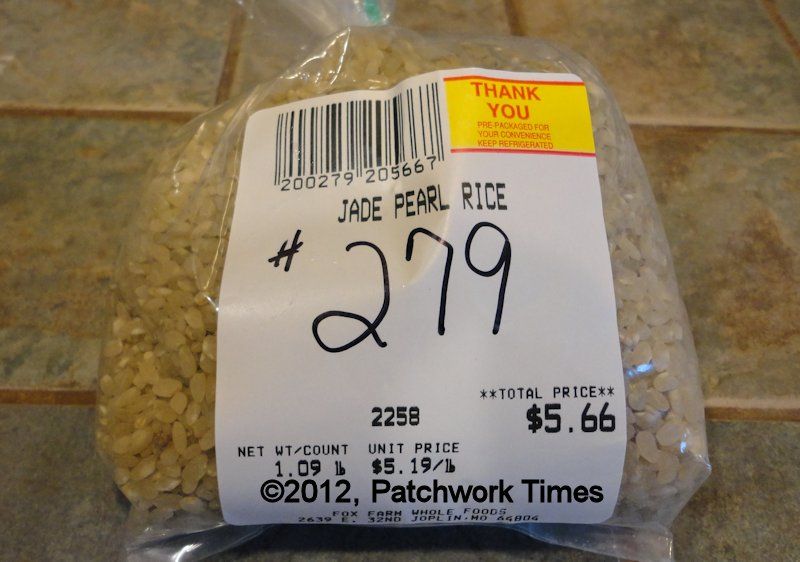 It doesn't look so green in the package but it looks a little green in the rice cooker . . maybe.
Before serving the rice, I stir about 1 tablespoon sugar into 3 tablespoons into apple cider vinegar.  I stir the sugar til it dissolves, then dump that mixture into the hot rice and stir it.
And then . . dinner is served!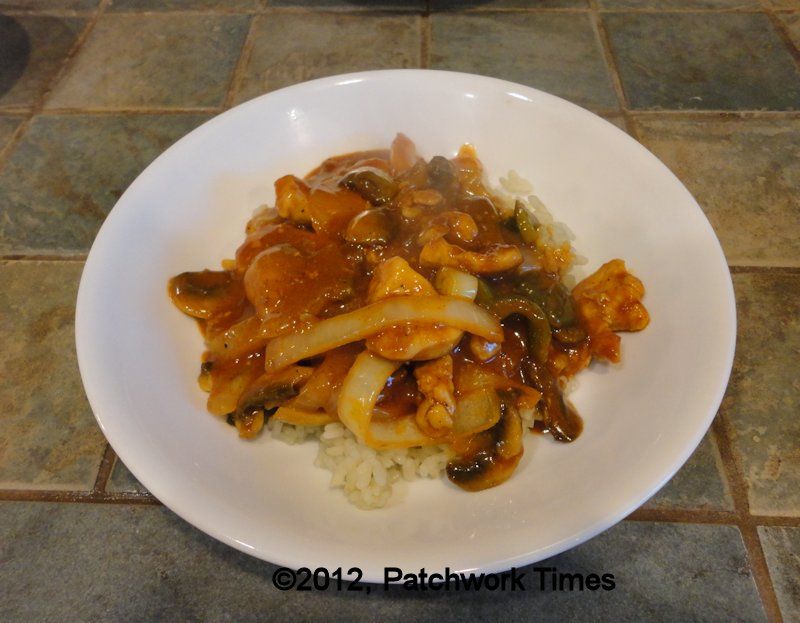 No matter how often I serve this, Vince goes on and on about how good it is and he always says it's better than anything we ever get in a restaurant and then I show him the jar and he says "Please make sure you buy more when you're in Joplin!"  Amazon also has it and the UPS man brought me six jars yesterday.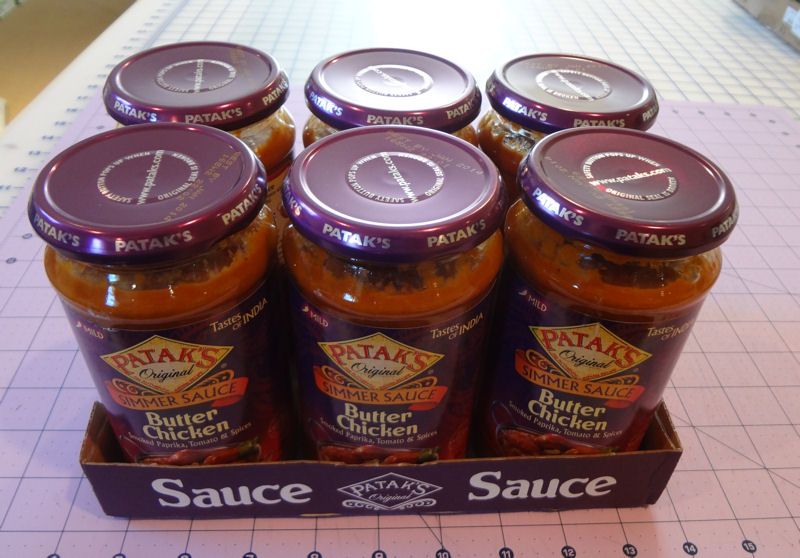 I think we're set with Butter Chicken sauce til I make it back to Joplin or can find it locally.