My neighbor has been busy this week at her church helping with Operation Christmas Child.  She called me yesterday and asked me to pass by her church and see the beautiful tree.
It's definitely a Texas/Ranch style tree.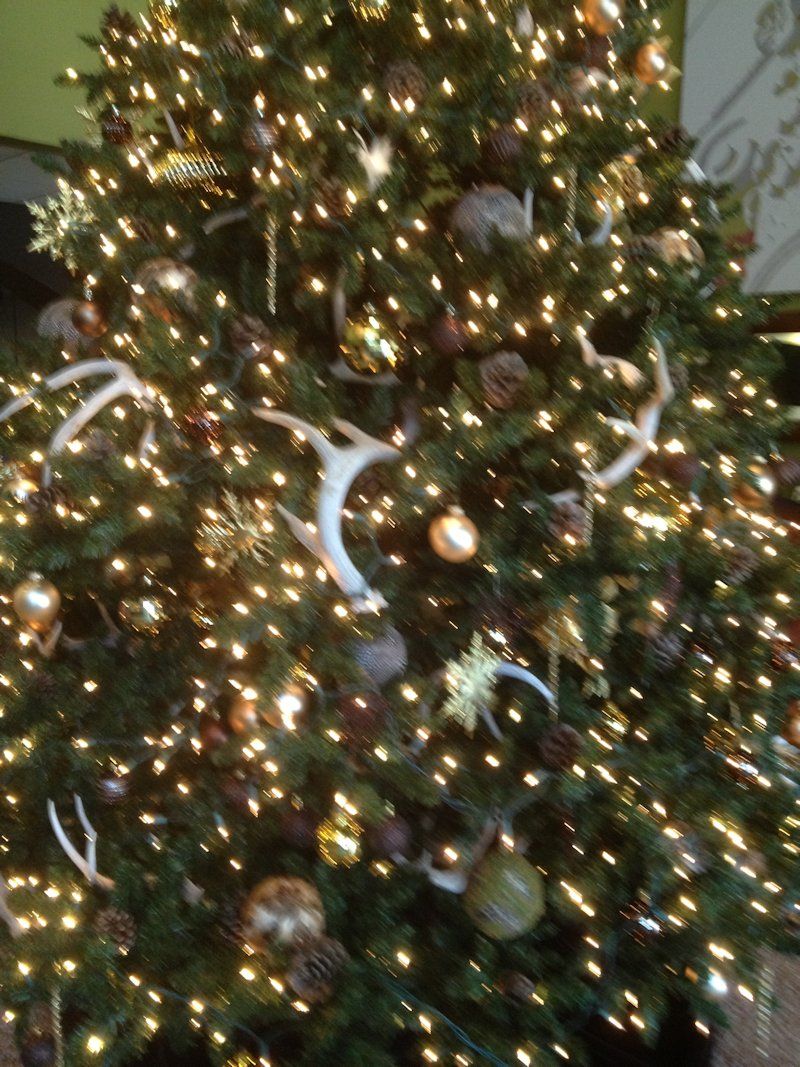 Darn!  My picture is blurry but the tree is decorated with balls covered in various feathers — turkey feathers, bird feathers . . all kinds of feathers.  I could have given them some rooster feathers!  And, look at the antlers in there . . lots of antlers . . all from my neighbor!
It's a beautiful tree and so neat for this area.