We now have four baby bantams.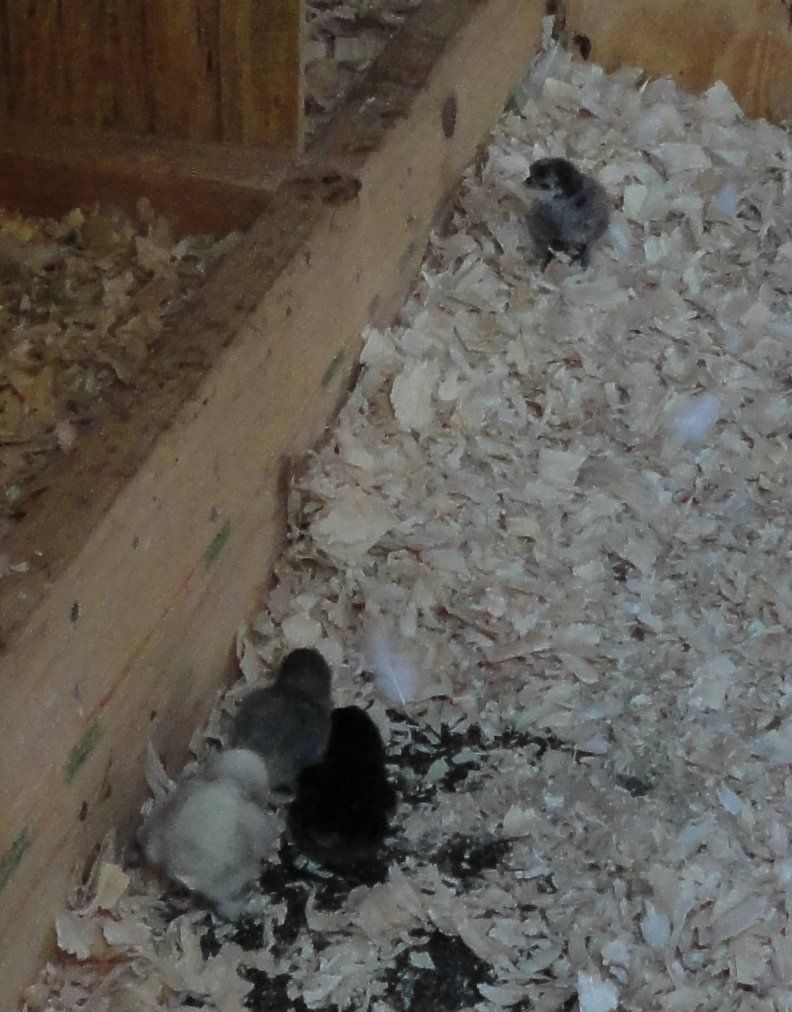 There was one hen down on this level with the babies but when we opened the door, she stood up and moved back into the nest with the other hen, who was setting on the remaining eggs. Vince put the babies back up in the nest and they were happy to be back under their mom's warm wings.
The chicken at the very bottom of the picture is pale yellow but I can see some gray tinge at the end of his feathers.  There's a sold black one and a solid gray one and the one at the top of the picture is the one that hatched first — probably Friday night.  He's running around everywhere!  They are so cute and so fun to watch.  The two little hens seem to be having a good time with them and the rooster still seems a bit confused about it all.