I need to try some other recipes from this book – Making Artisan Pasta.  So many of the recipes look great but I've gotten hung up on the Spinach Pasta with the chicken and spinach filling.  With my kitchen being so small, I make the biggest mess when making this.
There's a mess on one side of the kitchen.
I have a mess on the let side of the kitchen.  It's a good thing I love this recipe.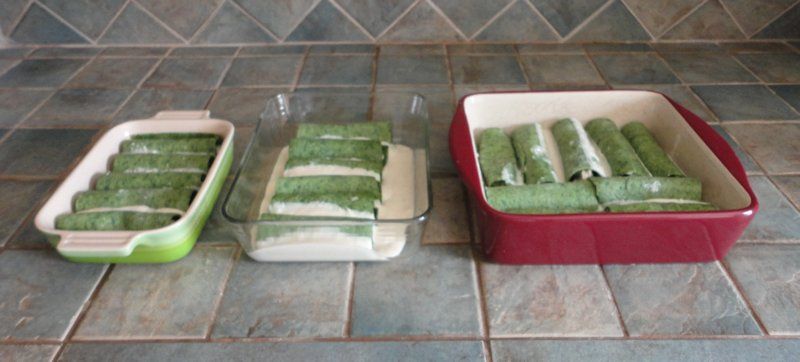 The two dishes on the left are for us and the dish on the right is for the neighbor.  She brought the dish to me with a cake in it and I'm taking it back to her with dinner in it.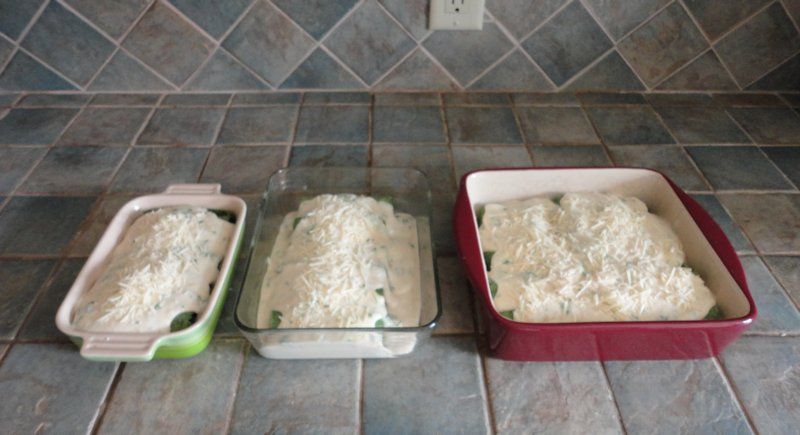 Sauce is spooned over the pasta, a little Parmesan cheese is sprinkled on top.  The burgundy dish is delivered to the neighbor.  The green dish was baked for our dinner.  The clear glass dish is in the freezer.
And, I should have taken a picture after it was baked but . . I forgot.  This is my current favorite recipe!