The pink quilt was finished and mailed to my friend who was recently diagnosed with breast cancer.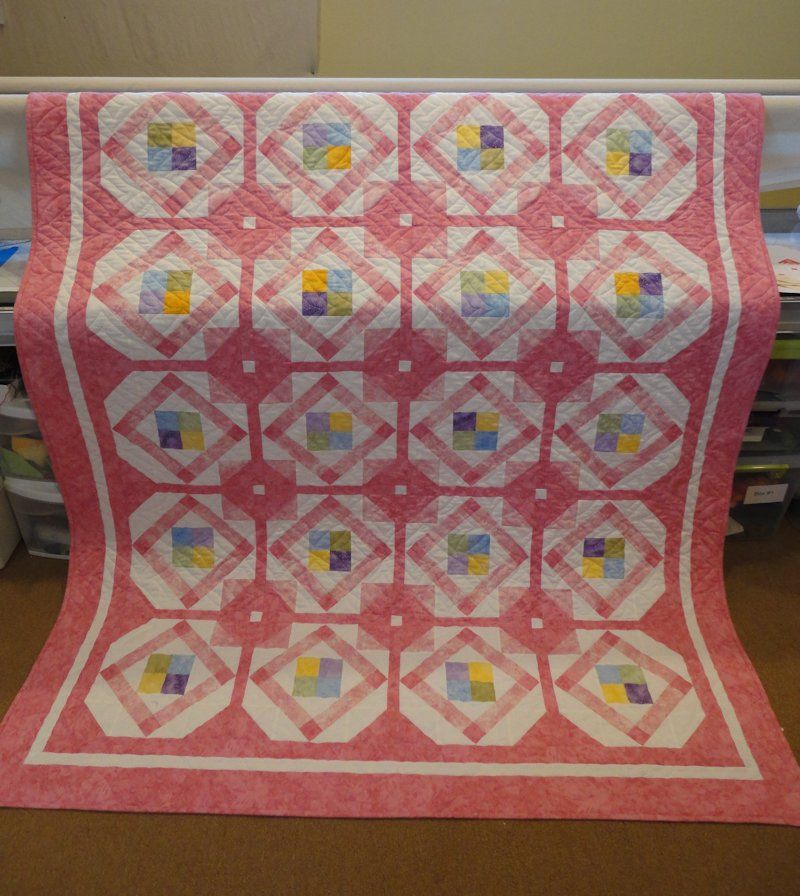 I think it turned out so pretty.  I used Hobbs Heirloom batting and every time I finish a quilt with that batting, I love how it feels.  I use a lot of Warm & Natural too but until I've washed quilts with W&N, I find they're kinda stiff but I love them once they're washed.
For the backing, I used a very light fabric with a pink feathery drawing all over it.