This is the 9th pair of socks I've made this year.  And, if I'm trying to finish one pair per month, you can see that I'm one pair behind.  I can get caught up because I have one pair of socks that has one sock completed — a purple Zora.  On another pair, I have one sock completed and am down to the heel on the second sock – using the Simple Skype Sock pattern.  I should work on the Simple Skype socks tonight and tomorrow and then have them done by the weekend.  Maybe I will.
There are the blue/yellow socks that I'm working on and I've probably knitted about three or four inches down the leg on those.
But, the Circle Socks are completed.  They were fun to knit.  These are a gift and I'll probably make another pair for myself.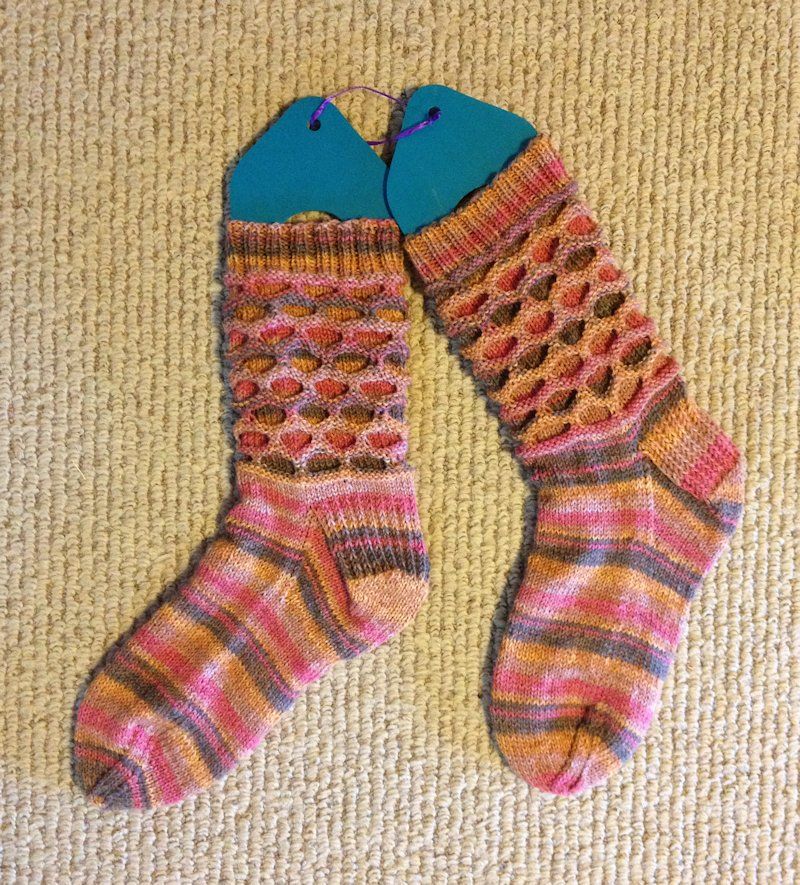 That's it for Soctober, 2012 for me.  I made two pairs.
If you made socks during Soctober and want to share a link, feel free to do so.  If you made several pairs and they're all on separate blog posts, add as many links as you need so we can see your accomplishments.