Remember my perfect pizza pan, the black iron pan that I love?  It's also the perfect hash brown maker.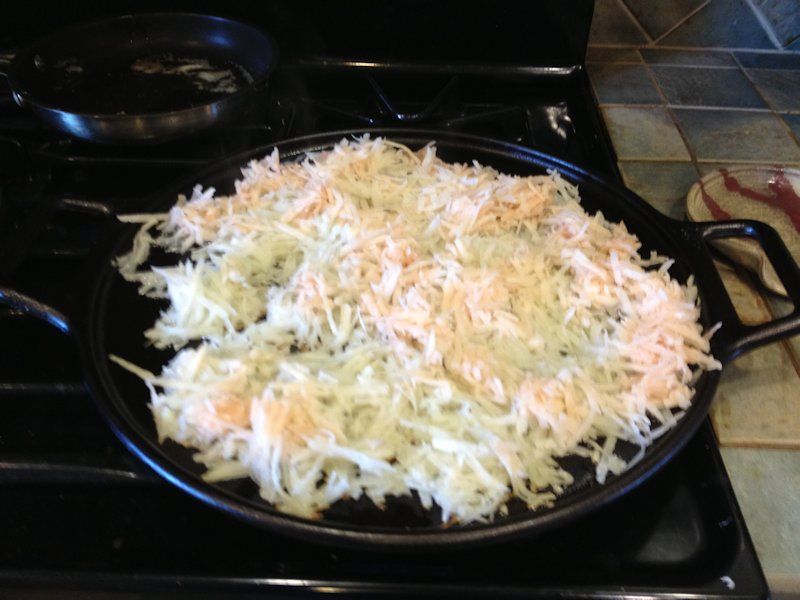 I usually use the regular black iron skillet for hash browns but, because it's a bit smaller than the pizza pan, it takes two batches to get them real crispy.
Yesterday morning I decided to use the pizza pan.  It has a little lip on it so I knew there shouldn't be any spills.  I was able to cook the whole batch at once.
Cleanup was a breeze!  I scraped the pan with the spatula and oiled it with a paper towel.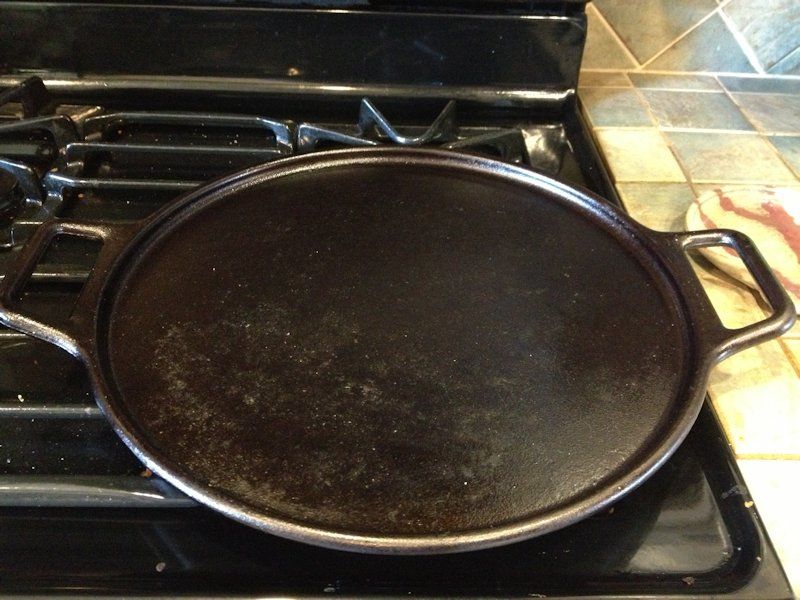 I love this pan!