It makes my heart happy to see Chad and Nicole having so much fun together, not only with Adalina but enjoying themselves too.
Last night I was about to go to bed and I could hear so much giggling in the back and Chad came through the kitchen saying "Look what I caught!"  I expected it to be some kind of spider but no . . it was Nicole.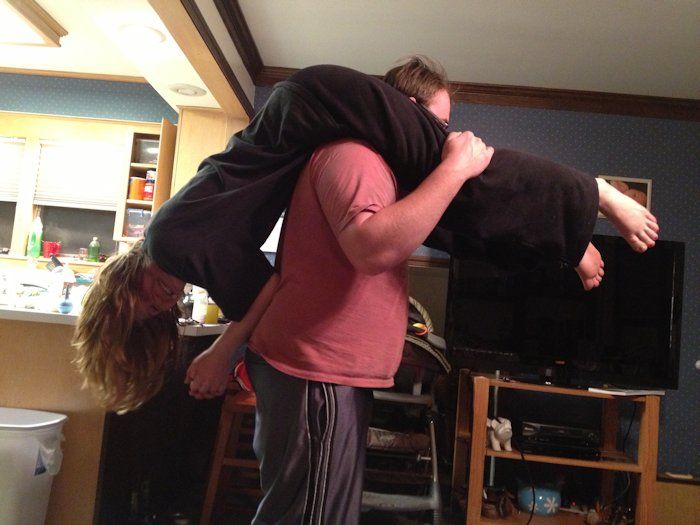 Then, it's "Look, mom . . no hands!"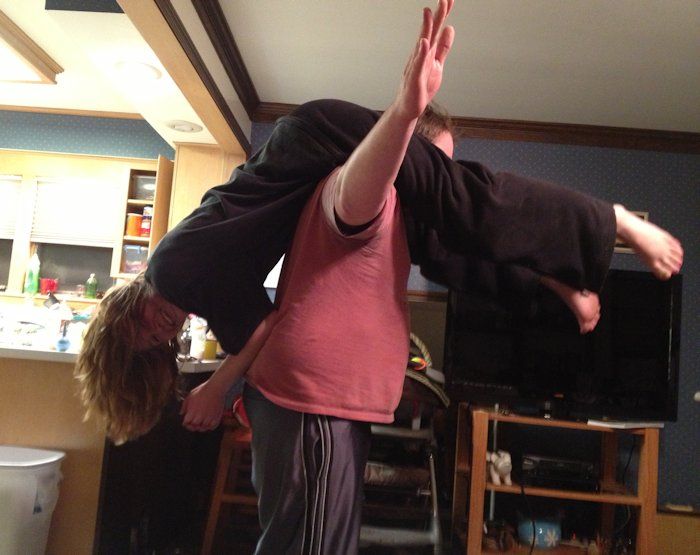 They were both giggling and laughing but then Nicole decided to tickle Chad . .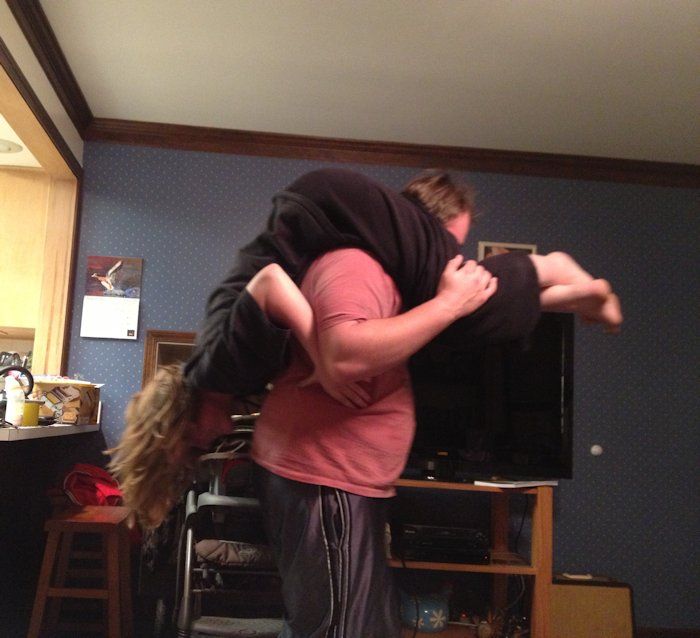 I hope they can always have fun together and never forget how to laugh with each other.