There's a story about my dad and a green cat that we've joked about through the years.  We'll have to be sure Chad knows the story, though I'm sure he does but he needs to pass it along to Adalina so she won't think her granny was crazy for making green cat quilts.  It's a story you tell her when she's an adult . . it's not a kid story!   🙂
Here's the green cat quilt I made dad a few years back.
I have a small collection of green cats. Here's a little coin purse that I had framed.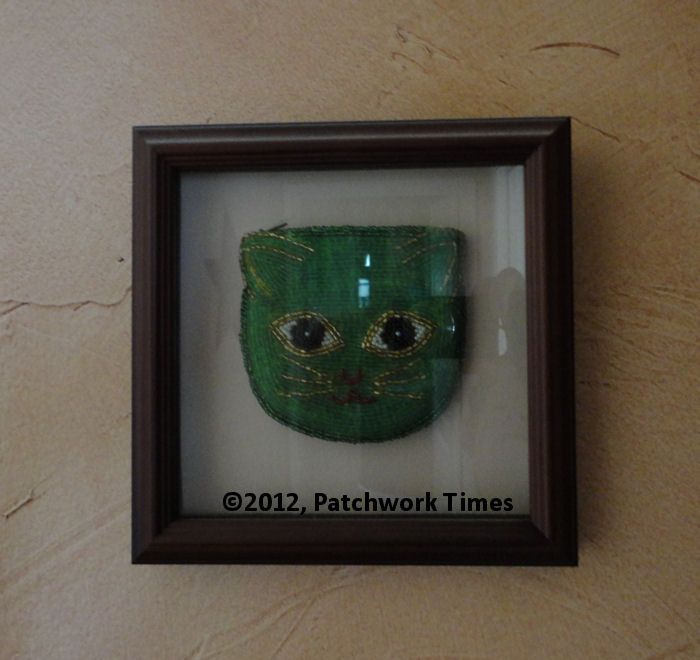 When I saw Sheryl's September block for the Christmas Town Sampler, I knew what I had to make!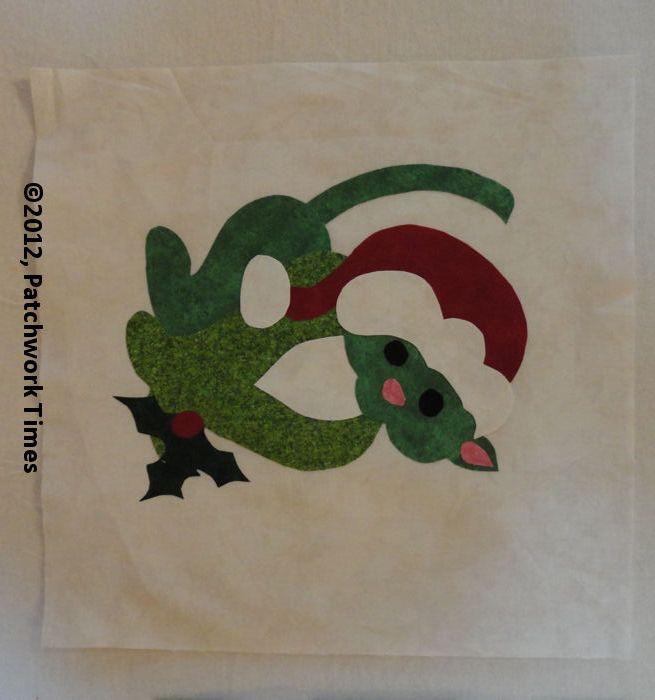 Applique with that sticky stuff is still not fun but after three months of it, I'm only thinking the bad words and I don't think I've actually said any today while working on this block.  Since I was alone in the sewing room, I don't have to admit to it even if I did!  As much as I complain about applique, it's just so cute and some things you just can't do with traditional piecing so I should learn to like applique and stop whining . . doubtful!