One of our favorite weekend breakfasts is Migas.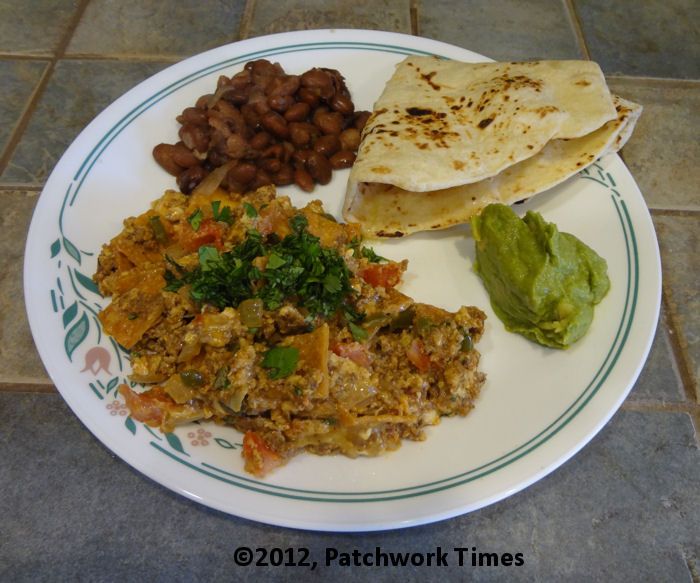 It's so filling and so good.  We had this over the weekend and Vince was saying . . who would ever have thought we'd be eating beans and guacamole for breakfast?  I wanted to say . . Whoever thought we'd be living in a house the size of a peanut, with no dishwasher, in central Texas, where it never rains and is hotter than heck, with spiders, scorpions and rattlesnakes? And grasshoppers that make the plague of the locusts look like nothing?   But, in my old age, I'm learning to keep my mouth shut . . sometimes.
He moved to Brownwood a few months before I did and on weekends, he'd go to a local Mexican restaurant and this is what he always got.  He was telling me about it and it just never sounded good but once I got here and had it, I knew I had to figure out how to make it at home.  I think mine is even better than what we get at the restaurant but I tend to think that about a lot of my cooking.