There's been just a little sewing time this afternoon but we got so much done around the house that I'm real happy . . even without the sewing progress.  Half the blocks are done.  I love it!  I even love the pink!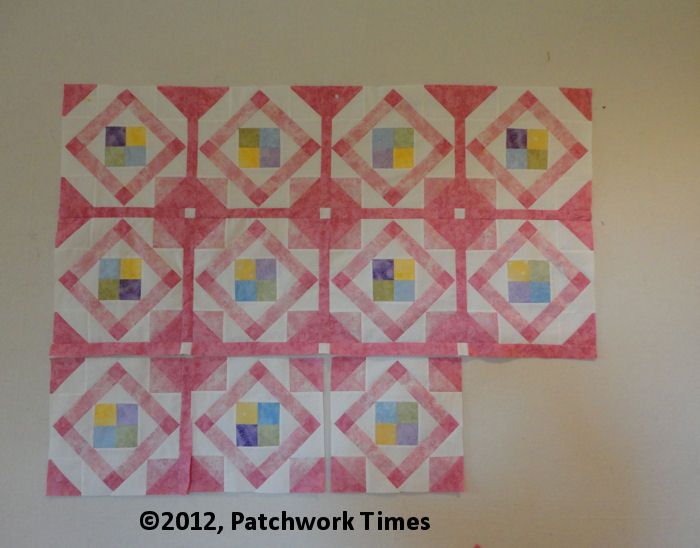 I need to get busy with getting some QOVs finished.  So many are close to being finished but close isn't good enough . . is it?  I know me and I know how to trick myself.  Smart girl, huh?  🙂  I'll be so anxious to get Sing a Happy Song quilted once the top is finished but I went ahead and loaded a QOV on the longarm.  I'll have to quilt it before I can quilt Sing a Happy Song.  Pretty good thinking on my part, don't you think?
This one is now loaded and ready to go . . bobbins are wound . . I just need to stitch out the panto and it will be quilted.  Maybe tomorrow I'll do that . . for sure by Monday evening I'll have it done.