For those thinking of your holiday gift list, here are two very cute patterns I've added to my collection.  Will I ever make either?  Maybe!  🙂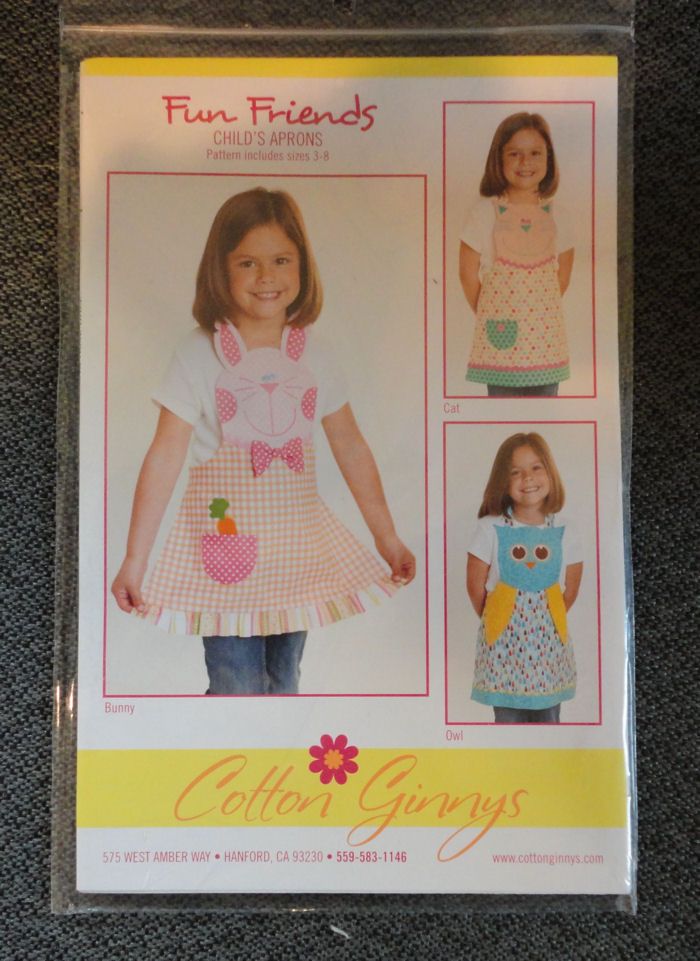 Chad loves to cook and I thought maybe some day Adalina might want to cook with her daddy.  This is called Fund Friends by Cotton Ginnys and it comes in sizes 3 – 8.  There are all kinds of cute patterns on her website.  I love the frog apron too.  Adalina may be more like her mom and may stay out of the kitchen at all costs but these aprons are so cute.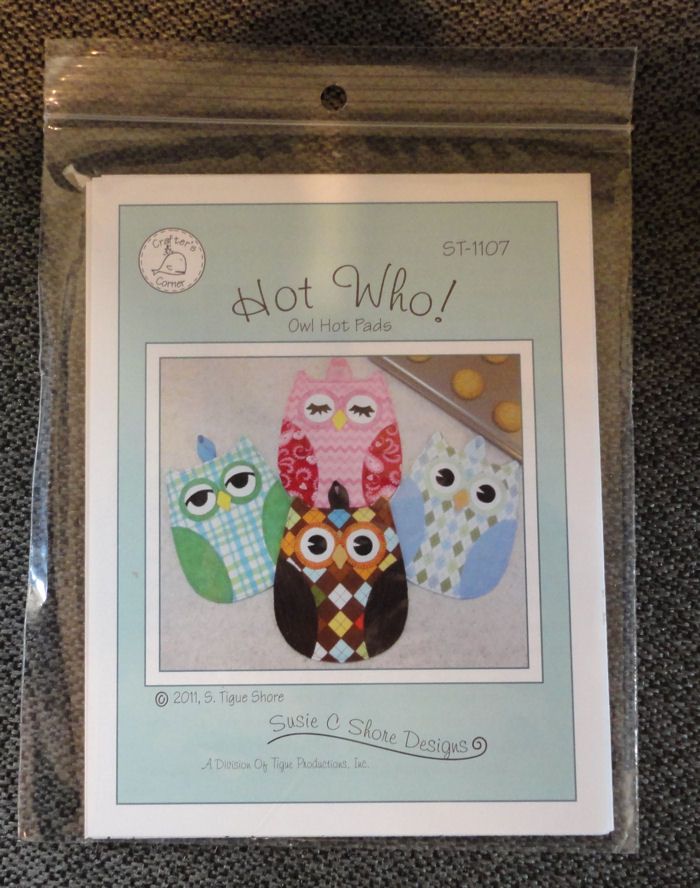 This one, called Hot Who!, is owl hot pads by Susie C Shore Designs.   She has a lot of whimsical placements.