I just put the finishing touches on a big project . . larger than I usually make.  I think it was about 92″ x 92″.   I'm waiting for the UPS man to get here to get it.  And . . no . . you can't see it yet!  🙂  You'll be surprised when you do see it.  The first thing you'll probably say is . . those aren't her colors!  And the next thing you'll say is . . I like it!!  OK . . that's all I'm saying about that project for now.
I'm happy to get back to working on the Sing a Happy Song top.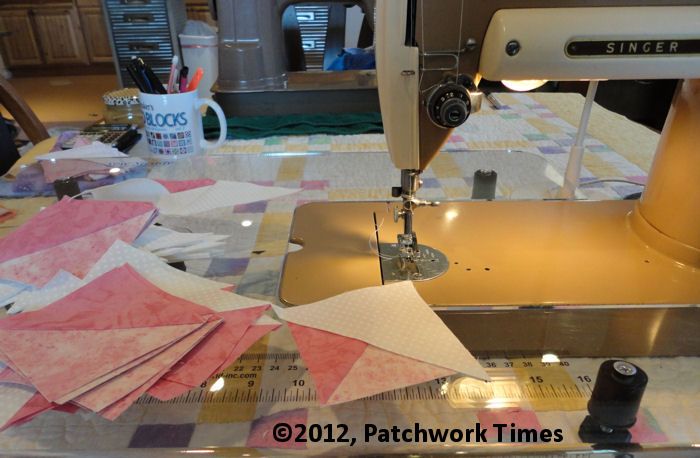 As I was getting the sewing machine set up again from having taken it to our guild sewing time, I looked at the floor . .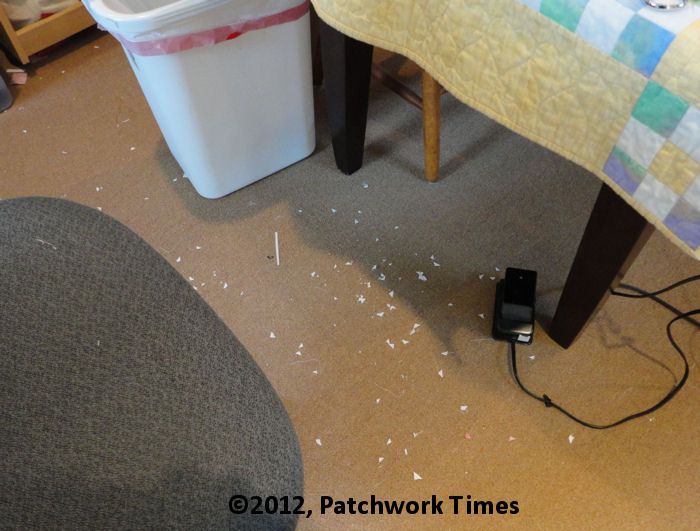 . . . and I wondered . . how many little snipped triangles would I have on the floor if I didn't have that trash can sitting right there?  Is anyone else this messy?  I track these things all over the sewing room.  I wonder if any of them actually made it to the trash can.
I should vacuum before I start sewing but . . I'm not gonna!  🙂  It's my sewing room and it doesn't bother me one bit!